SPECTRUM TO BOOST STARTING SPEED FOR SPECTRUM INTERNET CUSTOMERS TO 200 MBPS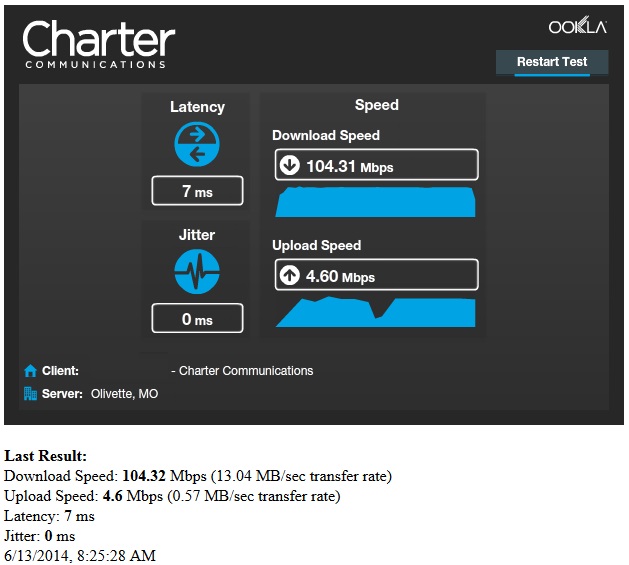 Charter Communications, Inc. (NASDAQ:CHTR) announced the launch of Spectrum Internet Gig for residential customers and Spectrum Business Internet Gig for small and medium-sized business clients in its south-central Wisconsin mar-kets, featuring the deployment of DOCSIS 3.1 internet services delivering a 1 Gbps connection to the home or business. Additionally, Spectrum will boost minimum internet speeds in its south-central Wisconsin markets to 200 Mbps at no additional cost to new and existing Spectrum Internet customers.
Spectrum is fully committed to bringing faster internet speeds to the communities it serves with no modem fees or data caps. Spectrum Internet Gig is now available to more than 70 percent of the company's footprint, and will be available throughout virtually all of Spectrum's 41-state service area by the end of 2018.
"Spectrum's state-of-the-art, fiber-rich network allows us to deploy dramatically faster broadband speeds, including gigabit connections, broadly and rapidly," said Tom Rutledge, Charter Communications Chairman and Chief Executive Officer. "As consumer demands for bandwidth and capacity grow, our world-class network is best-positioned to meet these demands, today and into the future."
source:-wausharaargus