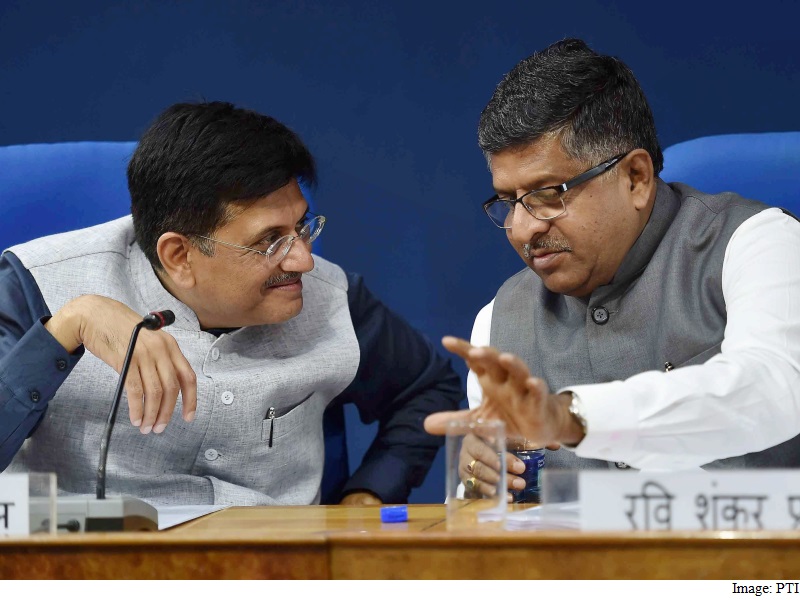 The citizens' right to Internet access is "non-negotiable", and the government will not allow any company to restrict people's entry to the Internet, IT Minister Ravi Shankar Prasad said on Thursday.
Speaking at the Global Conference on Cyberspace Security in New Delhi, he said the government did not allow social networking giant Facebook's Free Basicsprogramme because it offered access to select Internet services.
"When I was handling communications department… my friend Mark Zuckerberg (Facebook CEO) met me a number of times with the idea of Free Basics," he said.
Facebook had introduced its Free Basics programme in India in 2015 to offer free basic Internet access to people in partnership with telecom operators.
Prasad said the idea behind Free Basics was that everything will be free, namely eduction, health, entertainment and others, if one enters the Internet through one gate (Facebook's).
"I said India is a democracy, we don't believe in one gate. We believe in multiple gates. Therefore, this gate locking for India will not be accepted and I did not allow it. This stems (from) our commitment that Internet must be accessible to all," he added.
Supporters of net neutrality saw Free Basics as a violation of the principle that the entire Internet traffic should be available to everyone on equal terms without any discrimination based on business considerations of service providers.
In February 2016, Facebook shut down the controversial Free Basics programme after telecom regulator TRAI barred operators from charging different rates for Internet access based on the content.
The minister's statement has come at a time when there is a raging debate over net neutrality globally. US regulator FCC has said recently that it plans to roll back the net neutrality rules adopted in 2015.
TRAI is slated to announce its recommendations on the issue soon and the consultation process is still on.
Sri Lankan Prime Minister Ranil Wickremesinghe said at Thursday's event that net neutrality lowers the barriers of entry by preserving the Internet as a fair and level-playing field and helps businesses and entrepreneurs to thrive.
"Similarly, the open Internet facilitated by net neutrality allows marginalised and oppressed segments that are not adequately represented in mainstream media, to tell their stories and mobilise justice as we have seen in recent times," he added.
Prasad also highlighted that India will uphold privacy but asserted that privacy "cannot prohibit innovation".
"Privacy cannot be shield of the corrupt, terrorist and the extremists… There is a need for striking a balance in data availability, data utility, data innovation, data anonymity and data privacy," he added.
Prasad said India has been advocating multi-stakeholder approach to Internet governance to ensure that governments and other stakeholders become "active participants" in the Internet, which is one of the greatest innovations.
["source=gadgets.ndtv"]