Yet another Android feature is coming to iOS, just on iPads for now. This time around it's multi-user support, which is now official with the release of the first beta of iOS 9.3 for developers. However, there's a big catch – at the moment multi-user support is only available for schools. Yet if Apple took the time to implement this, it's probably safe to assume that a wider release should follow in the future (with iOS 10 perhaps).
As the name implies, multi-user support (which Apple is calling Shared iPad) lets different people (or, in this case, students) use the same hardware, with all of their content being "ready to go" as soon as they log in. All their apps, books, and documents will just be there, thanks to "intelligent caching" – apparently there won't be a need to wait for anything to download.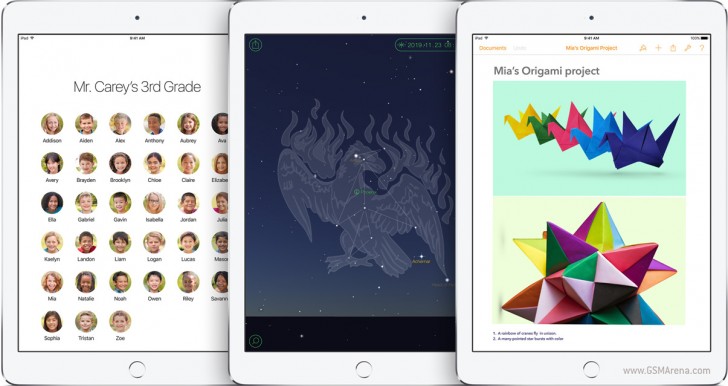 This is obviously meant to address the fact that not all schools can afford to buy one iPad for each student. But Apple's renewed education push also comes with tools for teachers, through which they can, for example, guide what students are looking at on their devices, using the new Classroom app. If you're a teacher, you can see what your students see, launch and lock apps on their iPads, share student work on a TV with Apple TV, as well as reset forgotten passwords.
There are even more new things in iOS 9.3 beta. Night Shift is a feature that mimics apps such as f.lux or Twilight, automatically shifting the colors in your device's display to warmer ones after sunset. This will help you get a better night's sleep, according to research that shows that exposure to bright blue light in the evening can affect your circadian rhythms.
You're now able to secure notes with your fingerprint or a password, News gets faster and contains even more personalized stories, and the Health app shows your move, exercise, and stand data from your Apple Watch. You can also see your goals in the same place. CarPlay receives a Nearby feature in Maps showing you gas stations, parking spaces, restaurants, coffee shops, and more with just one tap. The New and For You sections from Apple Music are now accessible in CarPlay too.
In the past, the public beta of a new iOS version followed the developer release within a few days, so perhaps that will happen again this time. The last public beta was outed by Apple in December for iOS 9.2.1.
["source -pcworld"]