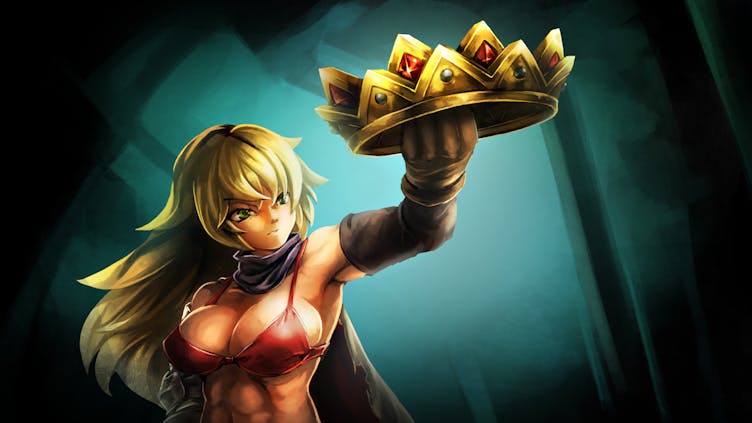 Pick up the brand-new Build your own New Year Bundle and enjoy a specially selected line-up of games that'll start your New Year with a bang. With so many awesome games to pick from, there are many reasons to pick up the bundle, but we've picked our five favorite.
Virgo Versus The Zodiac is one of the games included
Making its bundle debut, Virgo Versus the Zodiac is a highly-rated JRPG with an impressive 94% positive review rating on Steam!
Inspired by the Mario & Luigi RPG series and the Mother RPG series, the game brings a modern twist to the traditional and beloved turn-based combat mechanic. Real-time execution of moves key to hitting, blocking, and countering your opponents twist the standard gameplay of the genre to new heights.
It's not just the mechanics that are getting PC gamers raving about the title though. With a beautiful art style and personality system for NPCs more reasons that players are falling in love with the game.
Huge genre variety
From fast and whacky racing of Crash Drive 3 to naughty adventures in Leisure Suit Larry – Wet Dreams Don't Dry. This bundle has it all!
Including the awesome family platforming fun of Yooka-Laylee and the Impossible Lair to the darker, enchanting RPG of Shadows: Awakening, you'll find a game that suits your current favorite genre.
Highly-Rated games to choose
Enjoy games that are Steam PC legends!
You can pick up Dungeons 3; with over 11,000 reviews and a massive 94% positive rating by fellow gamers, or The Vagrant; with over 5,600 reviews and a 91% positive rating.
With so many highly-rated games, according to your fellow PC players, there are quality titles to enjoy no matter you choose.
From only $1!
If you only want one game, then it'll be discounted to $1 (£0.89) for you. If you want five different games, then you can get them for $2.99 (£2.69). If you want to go the whole way, you can get ten games for $4.99 (£4.45). That's up to an incredible 98% off the games' RRP!
24 different titles
With 24 different games to choose from, including two new-to-bundle titles, you'll discover games that'll captivate you with their stories, fun gameplay that'll knock your socks off, or both!
We at Fanatical believe in choice and with our Build your own New Year Bundle you'll discover games that'll keep you gaming well into 2022 and beyond!
["source=fanatical"]