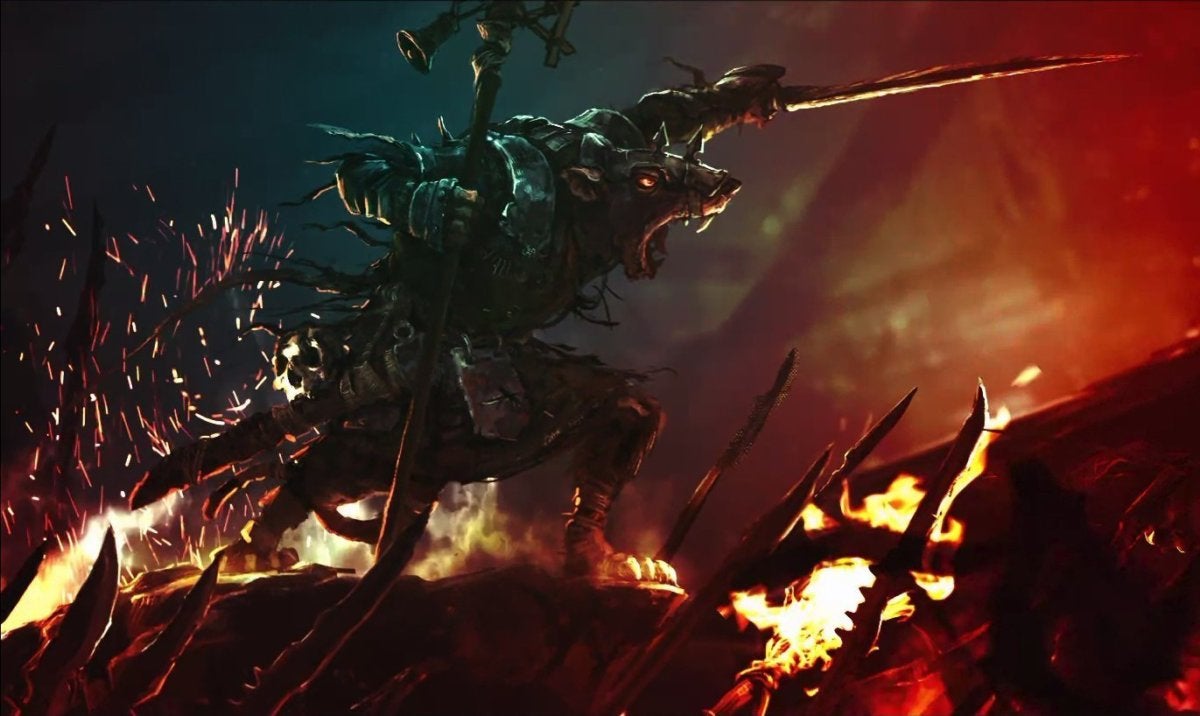 Amazon's MMO has gone from being a rumor to being a screenshot repository to showing off (leaked) footage in mere weeks. If only all games could be so speedy.
That news, plus Surviving Mars and Total War: Warhammer II unveil expansions, Mike Morhaime departs Blizzard after 27 years, Gameumentary puts out an hour-long documentary on Divinity developer Larian, and…yeah, more Telltale layoffs.
This is gaming news for October 1 to 5.
Shining stars
This week I don't have free games for you per se—although Shadow Warrior 2 is still available through Saturday morning. Humble's also running its most appealing bundle in ages though, the "Humble Overwhelmingly Positive Bundle 2." The $1 bundle is fine, with Wuppo, Simulacra, and Subsurface Circular. Beating the average is where it gets interesting though, adding Nuclear Throne, Momodora: Reverie Under Moonlight, Lisa, and Frictional's fantastic Soma. And for $15? You'll unlock Zachtronics's excellent alchemy-themed puzzle game Opus Magnum as well. Pretty great deal.
Amazon's MMO
Pornhub continues to be a repository for weird gaming videos that The Man might not want you to see. This week it played host to the first leaked footage of Amazon's MMO New World, which YouTube channel Less Than Epic then yanked and re-uploaded to a more work-safe video host. You can check out the nine minutes or so below. So far it looks pretty generic-MMO, but obviously this is an unauthorized and barely curated look at a game still early in development. (Via Reddit )
Life on Mars
Surviving Mars ($30 on Humble) has spent much of the last six months fixing problems, patching bugs, and generally reworking vast swathes of the experience. Like any Paradox game it was bound to receive DLC though, and we got our first look at Space Race this week. The debut expansion will add a competitive mode to the game, making it so other colonies are competing to establish a presence on Mars at the same time. Also new and more space-efficient dome shapes, it looks like.
Arrr, zombies
I assumed I missed a few Total War: Warhammer II ($60 on Humble) expansions by now. Over a year since release and there's only been one faction added, the Tomb Kings. That's a much slower pace than the original Total War: Warhammer—by this point in its life cycle, we were already getting ready for a sequel.
With no third game on the horizon yet though, fans will be excited to hear Creative Assembly's adding another faction to Warhammer II next month, the Vampire Coast a.k.a. undead pirates. Check out the announcement trailer (featuring a 100-foot tall crab) below. You can preorder the Curse of the Vampire Coast expansion for $19 on Humble.
["source=gsmarena"]