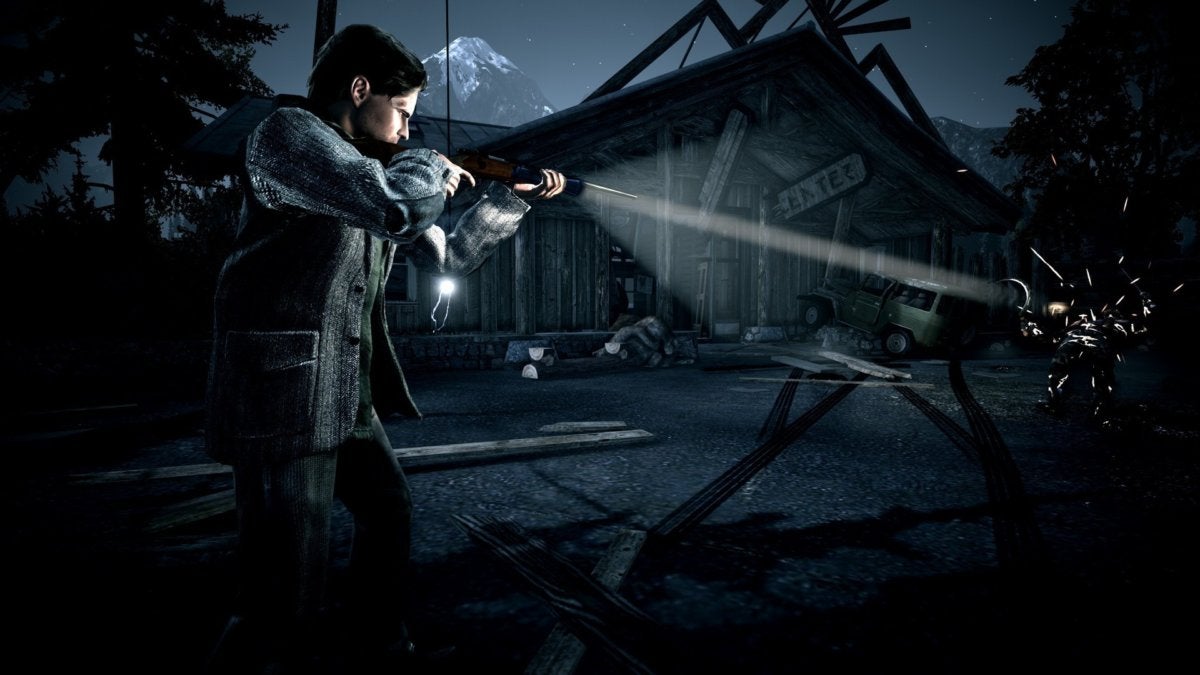 Everyone I know is playing Red Dead Redemption II right now, and I'm…well, not. It's the worst time of the year to be a PC gamer.
But my loss is your gain, as I had time to put together the usual news round-up. Alan Wake is back on sale at long last, the ill-named Bloober Team is working on Layers of Fear 2, co-founder Brendan Iribe exited Oculus, and Devil May Cry 5 is getting an $8,000 collector's edition (complete with replica leather jacket).
This is gaming news for October 22 to 26.
He's baaaaaack
Alan Wake disappeared from Steam and other retailers all the way back in May of 2017, reportedly because the licenses on various music pieces had lapsed. If you already owned a copy you could, of course, download it. But for all intents and purposes, one of last generation's best games was inaccessible for 17 months straight.
Everyone's favorite gloomy writer returned to Steam and GOG.com this week though, and at a whopping 80 percent discount. Best of all, Microsoft renegotiated the rights to the original music instead of (as is common) swapping it out for soundalikes. Now please, publishers, I beg of you: License your music in perpetuity so we don't have any more of these scares.
Just in time for Halloween
I've been eagerly awaiting Bloober Team's next project, as a fan of both Layers of Fear and Observer. Turns out it's a direct sequel: Layers of Fear 2. Teased as "Project Méliès" earlier this year, there's now an official reveal trailer—and as you might expect from the name, it deals with film instead of painting. Also, Tony Todd is in the trailer, so that's great.
Capitalism!
I've honestly lost track how many Stellaris expansions we've seen, but this week Paradox announced another, Megacorp. As the title implies, this one focuses on the economy. From the press release, "Players can now play as a huge corporation with a host of new civics and establish Branch Offices on planets within empires they have trade agreements with, adding a portion of the planet's Trade Value to their own network (and more)." That et cetera there at the end includes megacities, caravan fleets, more megastructures, and uh…slave labor. Grim.
Shake-ups
Lots of industry movement this week, some willing and some very much not. It sure has been a bloody fall this year, as both Trion Worlds and Dreadnought developer Six Foot suffered layoffs this week. Gamasutra reports that Trion slashed about 150 employees after being bought by Gamigo, and Six Foot (via Game Informer) laid off another 45 or so after the game released on Steam.
Less depressing but still noteworthy: Jade Raymond has left EA Motive, the studio she helped found in 2015. Motive helped out on Star Wars Battlefront II but hasn't actually released a game of its own yet, and who knows? Maybe it never will.
Rift, too?
And then there's Brendan Iribe, a departure noteworthy enough I'm going to break it out into its own category. CEO and co-founder of Oculus, Iribe was the face of the company for years, both to the press and at public-facing events like Oculus Connect. After Palmer Luckey's exit, Iribe got shuffled out of the CEO position and was heading up the PC division of Oculus.
Now he's left. TechCrunch initially reported that he departed because Oculus/Facebook canceled the second-generation Rift, but Oculus disputes that claim. In any case, that Facebook buyout is looking less and less cozy these days—though Nate Mitchell, John Carmack, and Michael Abrash are still on-board for the time being.
Another Room
The Room is a series best-suited for phones perhaps, but I've quite enjoyed the first two games on PC. Poking and prodding with the mouse isn't too different from using a finger, and the reworked visuals always look fantastic. Count me excited, as developer Fireproof Games revealed The Room 3 will finally hit Steam on November 13. It's looking pretty damn good, too.
Trine, back from the dead
I honestly didn't think we'd see another Trine. The previous iteration, Trine 3, released in 2015 to some controversy, with Frozenbyte VP Joel Kinnunen saying at the time that, "We tried to make something too ambitious, and it ended up financially impossible." The result was a pretty mediocre game, one some fans even argued was "unfinished." For a lot of indie devs, that'd be the final nail in the coffin.
But uh, Frozenbyte announced Trine 4: The Nightmare Prince this week—or at least teased it, with the website saying "Official announcement coming soon." That's about all the details we have. Best of luck, Frozenbyte.
Over-Watch
Blizzard's put a lot of effort into broadcasting Overwatch as an esport, but I still find it pretty impossible to follow—lots of quick cuts, half-missed plays, and so on. I'd rather have control myself, and Blizzard's finally built the tools to do that. Rolling out in beta for the Overwatch World Cup, you'll be able to follow matches in the client itself, with full camera control. Provided the test is successful, Jeff Kaplan also hints the feature might allow you to watch your own matches the same way in the future.
Cool jacket, I guess
I'm a sucker for stories about dumb collector's editions, and Eurogamer had one hell of a story this week: The "Ultra Limited Edition" of Devil May Cry 5 costs 900,000 Yen, or about $8,000. What do you get? A copy of the game, and a leather jacket. No seriously, that's it. Okay, it's a reproduction of Dante's leather jacket, but still.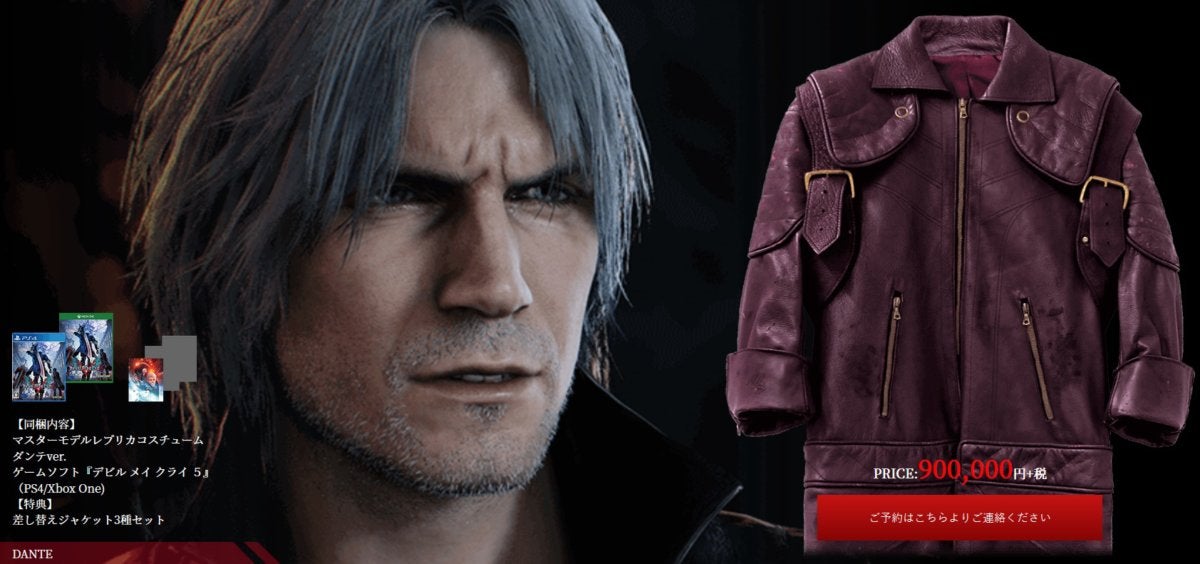 Crunch cowboys
Lastly, let's close out the week with the latest Rockstar developments. After last week's 100 hour work week comments, Kotaku followed up this week with an in-depth article based on over 80 interviews. The picture it paints is not pretty, to say the least. I suggest reading the whole article, though the most damning quote describes the lead-up to Max Payne 3 as a "death march." Another describes a period of mandatory 80-hour weeks in the lead-up to Grand Theft Auto V.
Something to think about, perhaps as you slip into Red Dead Redemption II this weekend. And for those who do work in the industry, maybe it's time for some labor protections.
["source=pcworld"]