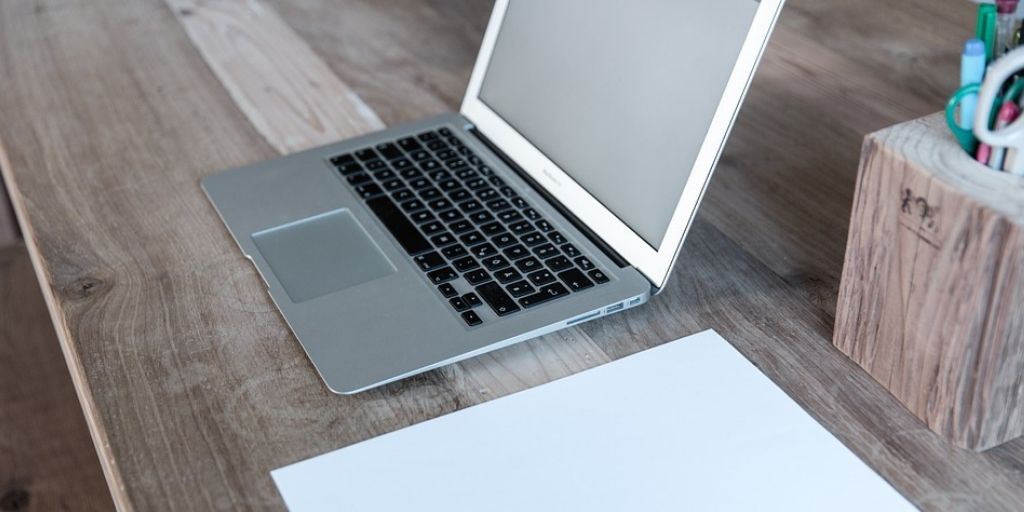 Social media is a unique marketing vehicle for a number of reasons. What other communication channel can be used to joke around with customers, swiftly solve customer service issues or wish a 4-year-old a happy birthday?
Social media is also unique in how rapidly it evolves.
When Twitter was founded in 2006, people were instantly enamored with the ability to quickly communicate with others. Within a decade, the speed of responses wasn't a novelty – it was an expectation. A 2016 study commissioned by Twitter found that 71 percent of users expect a customer service reply within an hour of tweeting about an issue. More than one-third of users said they got responses in half that time.
Social media continues to rapidly change today. New platforms are introduced, and others are consolidated. Once-beloved platforms can fall from grace (RIP Vine), and new features are introduced all the time to keep users engaged and entertained.
To the social media marketer, the fast-paced nature of these platforms is equal parts exciting and challenging. Staying relevant on social media is a must, and to do that, it's critical to be tuned in to changes as they happen.
Reading industry blogs is one way to stay at the forefront of change. Here are some of our favorites:
1. Social Media Examiner
In 2009, Michael Stelzner had little knowledge about social media or how it worked, but he knew it was a tool that could help businesses grow. He started Social Media Examiner that year to learn how to harness that power and share it with companies.
Today, Social Media Examiner has 450,000 email subscribers and has informed more than 60 million readers, the site boasts. It also has several successful shows (including podcasts and talk shows) and hosts the world's largest social media marketing conference.
One valuable feature of Social Media Examiner is the annual Social Media Marketing Industry Report, which is the longest running yearly look into how people and companies utilize social media and how these platforms are evolving.
Did you know that 42 percent of marketers have two or fewer years of experience – but most marketers only begin to see increased sales as a result of social media marketing when they've been using these tools for two or more years? Or that nearly two-thirds of marketers said that social media was only one part of their job responsibilities?
You would have, if you read their free report.
2. Sprout Social
Sprout Social is one of the leading social media management tools available, so it's no surprise that they know a thing or two about social media marketing. They share their knowledge through their own blog and social media channels.
Sprout Social knows the potential that interactive activities have on social media, and they demonstrate this keenly through their Wednesday afternoon #SproutChat Twitter sessions. Every Wednesday starting at 2 p.m. CDT, the Chicago-based company begins their conversation around a planned topic relevant to social media marketing.
The chats are hosted by experts from Sprout Social or by guests who pose six questions to those listening in. For example, on July 18, guest host Nathan Greenberg discussed all things agency life and how to talk to clients about viral content, with questions about managing expectations, defining "viral" and what makes something go viral in the first place.
Twitter chats like these are valuable for bringing voices together and allowing marketing professionals to learn from one another over a platform they know well.
3. Buffer blog
Buffer is a social media scheduling tool that has neat features like a browser extension, analytics and reports. It's compatible with all major social media networks, including Pinterest (though that's not included in the free version), and is simple to use.
While the service helps people and organizations manage the timing of their social media posts, the Buffer blog dives a little bit deeper into how companies and other organizations can make the most of social platforms.
In one recent post, Mike Eckstein, a product marketer at Buffer, talks about the importance of making social media posts engaging. Without engagement, there's no learning or interaction or potential for growth – there's no conversation between audience and brand. Eckstein pointed out that many businesses aren't quite hitting the mark on this, though.
He pointed to a Sprout Social survey that showed that for every response the average company sends to followers, it posts 23 promotional messages. That's not a conversation, that's a sales pitch – not what makes social media marketing successful.
4. Social Media Explorer
Social Media Explorer gets right down to business. The blog is powered by the consulting agency, Tork Media, and the writers are social media marketers themselves, speaking specifically to other marketers. Their articles are short, sweet and saturated with good advice.
Take a recent article about creating engaging B2B social media marketing campaigns written by Adam Torkildson, owner of Tork Media, the parent company of Social Media Explorer. Right away, he pulls in statistics (83 percent of executives chose a vendor in part based on content they saw on social media) to highlight the importance and effectiveness of B2B social media marketing. From there, he jumps into setting goals, balancing business and personal sides of B2B content and the benefits of Facebook ads as compared to Adwords ads.
5. Peg Fitzpatrick
Peg Fitzpatrick's website starts humble enough, explaining that she's " … just a small town girl living in a lonely [digital] world. I started out with zero followers [just like you] and I'm figuring out things along the way."
But Fitzpatrick has become a highly regarded social media marketing maven. Her wisdom has been shared on Entrepreneur when she explained the ins and outs of how to use Instagram Video. Refinery29 tapped her for her opinion on blinged-out food as a marketing tactic (Have you seen Hidden Valley Ranch's diamond-encrusted bottle? Yes, Fitzpatrick says – it's all for marketing). And the book she co-authored with Guy Kawasaki, "The Art of Social Media: Power Tips for Power Users" was highlighted as one of the best books on SEO by Search Engine Journal. But outside of imparting her sage social advice across the digital landscape, she has an active blog and website with a dedicated following. Fitzpatrick isn't just in the game to win followers and influence companies – she genuinely wants to help marketers maximize their social media strategies. She even has courses that teach students how to intelligently utilize social media in general, as well as more nuanced courses that highlight Instagram and Pinterest.
What are your favorite social media marketing blogs?
The above five blogs are some of our favorites, but they're certainly not the only valuable social media marketing resources available today. There's also Socially Sorted, the award-winning creation of digital content strategist Donna Moritz, and Social Media Today, a treasured news source for any social media marketing strategist.
When uncovering new tricks, techniques and tidbits about the vast world that is social media, it may be a smart idea to keep tabs on a variety of resources. Do you have a favorite social media marketing news source we didn't mention? We welcome your suggestions. Don't be shy – we're only one tweet away.
["source=brafton"]