Steam Lunar New Year Sale 2018: Deep Discounts on Wolfenstein 2, GTA V, Witcher 3, and More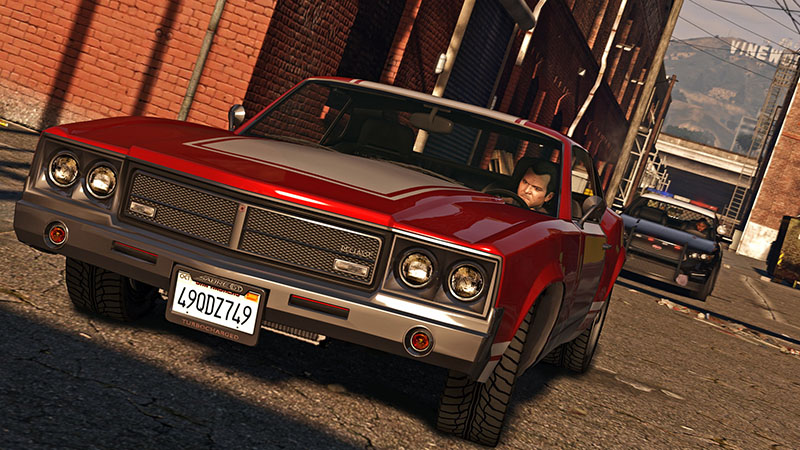 HIGHLIGHTS
Wolfenstein 2 is 50 percent off
Okami HD is 30 percent off
GTA 5 is 50 percent off
The Steam Lunar New Year Sale 2018 is taking place right now. A host of games have received deep discounts. Like recent sales, there's a single discounted price for each game through the duration of the sale. This time, the Steam Lunar New Year Sale 2018 ends on February 19, 2018 at 11pm IST. Here's what you should check out.
Okami HD – this remaster of Capcom's take on the Legend of Zelda looks gorgeous on modern hardware. With support for 4K resolution, Steam Trading Cards, and a 30 percent discount, there's no better time to give it a go.
Wolfenstein 2: The New Colossus – 2017's best shooter gets better with a 50 percent discount, bringing it down to Rs.1,499. A fantastic story, great action, and solid visuals make Wolfenstein 2 worth checking out.
The Witcher 3: Wild Hunt – Game of the Year Edition – one of the rare perfect games of this generation is 60 percent off, bring the price to a paltry Rs. 399. It includes both expansions as well as every update that enhances its visuals and user interface.
Grand Theft Auto V (GTA V) – despite being four years old, this ever popular open-world action adventure sold more in 2017 than games that released in that very year. If you're wondering what the fuss is all about, now is as good a time as any to jump in at half price at Rs. 1,468.
What are you buying during the Steam Lunar Sale? Let us know in the comments.
["Source-gadgets.ndtv"]