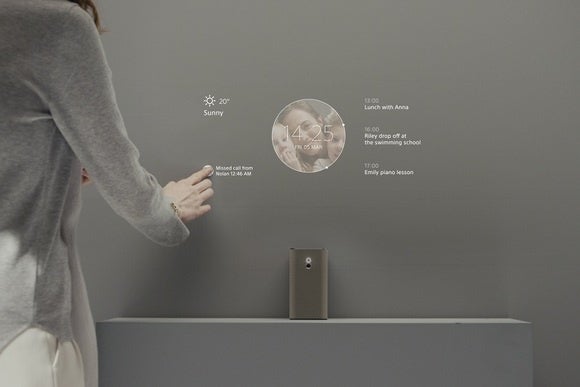 Sony is bringing more than just the usual new smartphone announcements to Mobile World Congress. The company is also trying to peer into the future with three Xperia"concept" products, both of which emphasize machine learning and natural interactions.

The first concept, dubbed Xperia Eye, is a tiny wearable camera with a wide-angle lens, small enough to clip to a shirt or wear around the neck. Sony touts the camera's "intelligent shutter technology," which can automatically take photos and video when it recognizes people's faces and voices. The idea is to "preserve life's moments without thinking about the technology," Sony says, in a pitch whose creepiness is somewhatreminiscent of Google Glass. (We all know how that turned out.)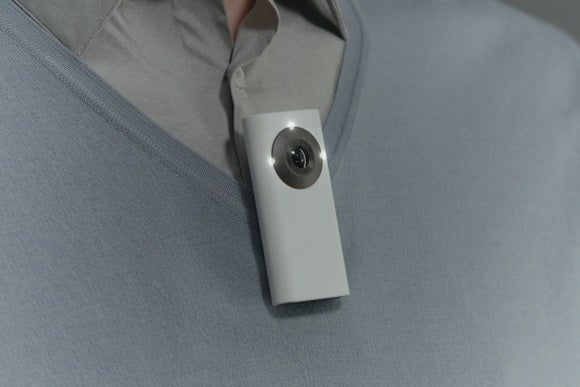 Another idea, called Xperia Projector (pictured at the top of this story), calls for a short-range projector that responds to voice, touch, and gestures. Sony imagines that the product would stand in for a smartphone or large touch screen, with the ability to "enrich, empower, and stimulate creative family communication."
Sony's last concept is called the Xperia Agent, a tabletop device that controls smart home products through voice and gestures. It sounds similar to Amazon's Echo connected speaker, but with a camera and projector built-in.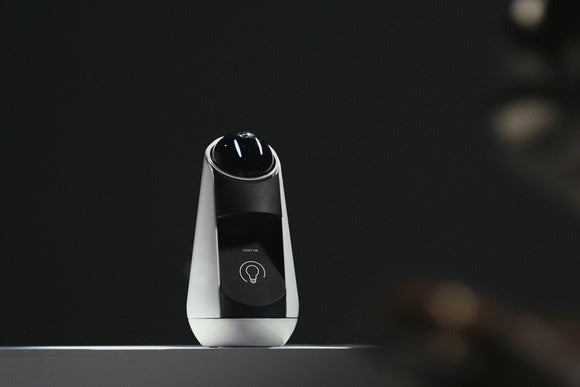 Keep in mind that Sony hasn't announced prices or release dates for any of these concepts. At best, they appear to be works in progress, so there's no guarantee that they'll ever make it to store shelves.
In the meantime, Sony is coming back down to earth with some less futuristic Xperiaaccessories. The Xperia Ear is a wireless Bluetooth earpiece that connects with a companion Android phone app, and lets users dictate messages, check their schedules, and get information from the Internet with voice commands. A similar product for cars, dubbed the RM-X7BT, consists of a "commander" unit to accept voice commands and an "adapter" module that streams audio to the vehicle's sound system. Both are coming this summer for yet-to-be-disclosed prices.
["source -pcworld"]