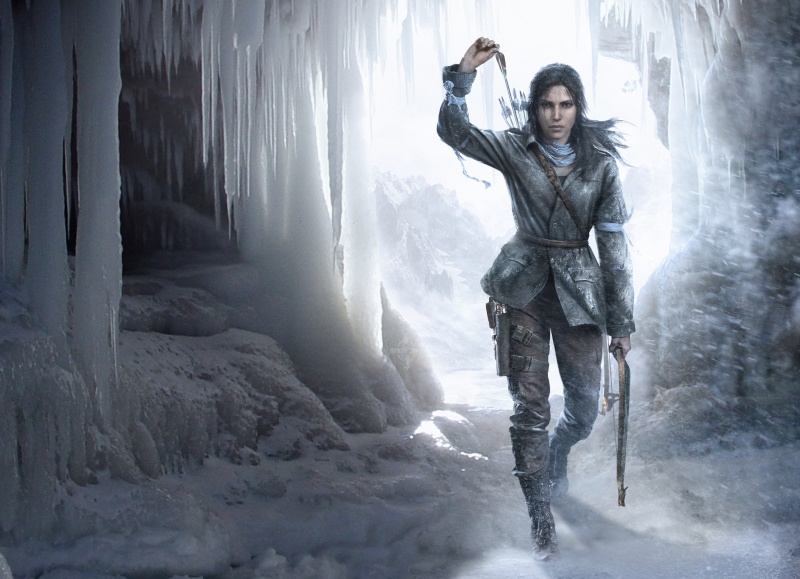 Rise of the Tomb Raider will be bundled with Nvidia cards. The game will be included in the new Nvidia bundle if you buy one of the following cards: GTX 970, GTX 980, GTX 980Ti as well as laptops with GTX 970M or above. The offer is valid from January 7 to February 23. A list of approved retailers can be viewed on the Geforce website.
This marks a surprising change considering the publisher Square Enix has been a long time collaborator with rival video card manufacturer AMD. And it appears to be working with the company again for Rise of the Tomb Raider's hair technology; something confirmed by the game's director Brian Horton.
(Also see: Rise of the Tomb Raider Review)
"We definitely believe the hair technology we developed with AMD was a foundation for the way we believe hair will be rendered in the future video game graphics," Horton said in an interview on the developer's blog. "And, as pioneers of this – there's not many people to look at for reference other than films – we have been pushing that technology to find ways to make it even better."
It seems that the tie-up with Nvidia isn't just restricted to marketing. According to a press release on the official Xbox website, the game will be the first to feature VXAO, which we're assuming stands for voxel-based ambient occlusion. It seems to be a new, more efficient shading and rendering technique proprietary to Nvidia. What this means is, Rise of the Tomb Raider could probably be the rare game made with support and technology from both AMD and Nvidia. GTA V is another example that comes to mind.
(Also see: Rise of the Tomb Raider PC Requirements, Price in India Revealed)
In other Rise of the Tomb Raider news, the disc edition of the game has been confirmed for India. It also has a price of Rs. 999 and will be available at local game stores. This is lower than expected considering that Square Enix usually prices its PC releases at Rs. 1,499. Pre-ordering the game from select retailers will net you specific downloadable content, presumably to ensure Indian retailers stay competitive in the face of Steam's generous pre-order offer.
["source-gadgets"]