RBS finance chief quits the bank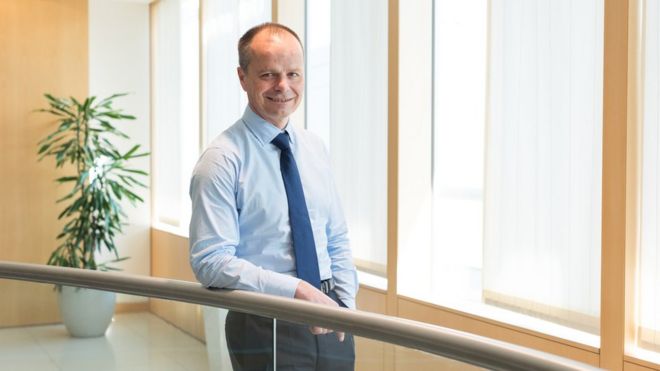 The chief financial officer of Royal Bank of Scotland (RBS) has resigned after four years in the job.
The bank, which is 72% owned by UK taxpayers, said Ewen Stevenson would "take up an opportunity elsewhere".
Mr Stevenson had previously been tipped as a potential successor to Ross McKewan as RBS chief executive.
The announcement comes amid reports that the government could announce the sale of part of its stake in the bank as soon as this week.
RBS did not say when Mr Stevenson would depart, only that he "would remain in his position to oversee an orderly handover of his responsibilities".
It said the search for a successor would begin immediately.
Chief executive Ross McEwan said: "For the past four years Ewen has worked tirelessly with me and my executive team to make RBS a much simpler, safer and more customer focussed business and to resolve a number of major legacy challenges. "
'Cleaner bank'
Earlier this month RBS agreed a $4.9bn (£3.6bn) penalty with US regulators, paving the way for the government to sell its 70% stake.
The long-running probe focused on the sale of financial products including toxic mortgage bonds in 2005-7, ahead of the financial crisis.
It was the last of the "legacy issues" putting an obstacle in the way of the reprivatisation of the bank.
At the time Mr McKewan said the settlement would create a "cleaner bank" that is easier to sell.
Chancellor Philip Hammond said the agreement "marks another significant milestone in RBS's work to resolve its legacy issues, and will help pave the way to a sale of taxpayer-owned shares".
The bank is due to hold its annual general meeting on Wednesday.
Source:_BBC