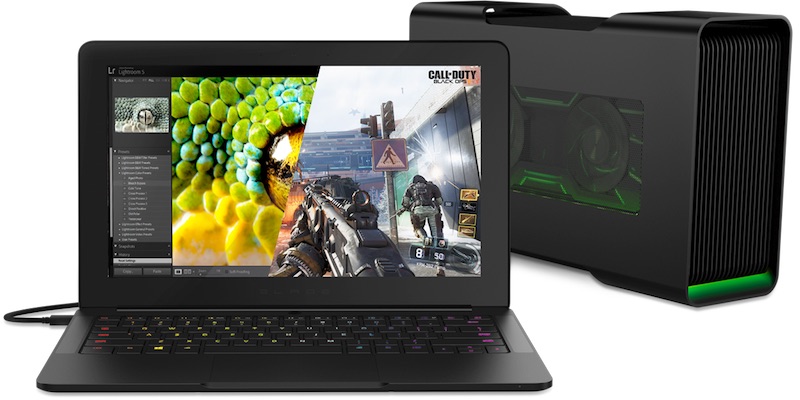 CES 2016 is gaming peripheral manufacturer Razer's usual haunt. We've been subject to some interesting product unveils from it over the years. Last year, we saw the Forge TV, Open Source VR, and a host of peripherals.
Now it's announced the Razer Blade Stealth – a gaming laptop sporting netbook-like dimensions. There's a 12.5-inch screen, an Intel Core i7-6500U dual-core processor (that goes up to 3.1GHz), a minimum of 12GB SSD storage (goes up to 512GB depending on the model you choose), a 1440p or 4K display, and 8GB of DDR3 RAM. Its display is powered by an Intel HD Graphics 520.
(Also see: Razer Unveils the Nabu Watch at CES 2016)
And if you think an Intel graphics chip is underpowered, so does Razer. To accompany the Blade Stealth is the Razer Core. It's an external enclosure that lets you house a full length discrete graphics card such as Nvidia's 980Ti or AMD's R9 390X. Simply plug it to the Blade Stealth via Thunderbolt 3 and you have a fairly powerful gaming laptop, albeit not one as portable as you'd like.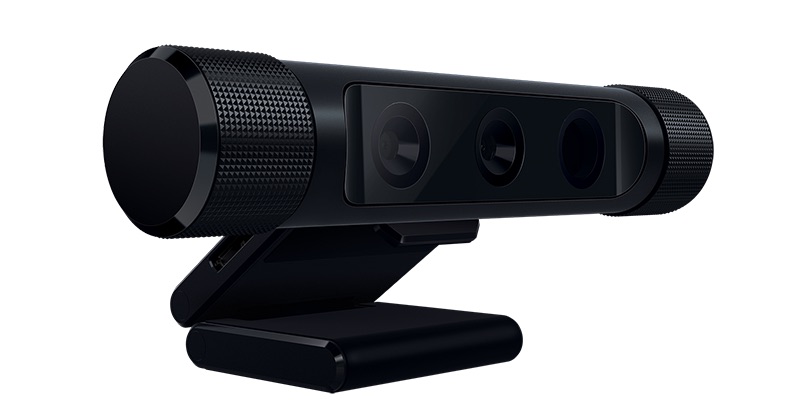 If this wasn't enough, the company also showed off the Stargazer webcam (pictured above) powered by Intel's RealSense 3D camera. It can automatically remove background surroundings and add a green screen. The Stargazer also records at 60fps, making it appealing to streamers. And Windows 10 users can log into their PCs with their face. This is because camera which makes use of the Windows Hello feature of Windows 10. You can also use it to launch games via gestures.
The Razer Blade Stealth starts from $999 (around Rs. 67,000) and can be purchased right now with it being in stock at the end of the month. Keep in mind that it's only for the US at the moment via Microsoft Stores and Razer's own website. So far, Razer has not said when it will be available outside the US. The Stargazer is slated for release later in the year and will be priced at $199.99 (approximately Rs. 13,390). As for the Razer Core, it has no price although it is expected this year.
["source-gadgets"]