Prison service to review paramilitary prisoners' education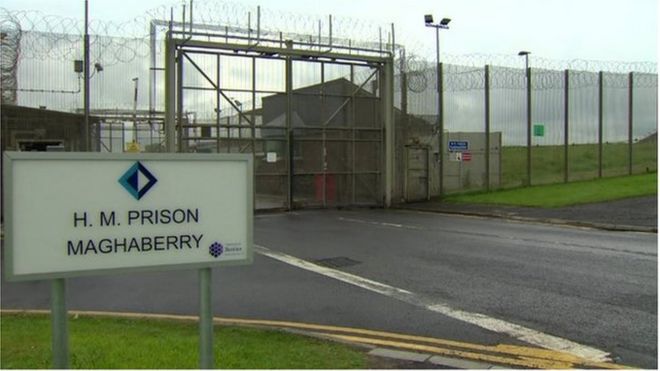 The prison service is to review education for dissident republican and loyalist prisoners.
A three-person panel established to conduct a review on education and training will engage with stakeholders this summer.
A report on the review will be presented to the Northern Ireland Prison Service (NIPS) by autumn.
The review stems from the Fresh Start Panel report on the disbandment of paramilitary groups.
New taskforce to tackle paramilitaries
£10m spent on tackling paramilitaries
The Fresh Start Agreement one year on
A total of 28 prisoners are currently being held in segregated accommodation in Northern Ireland prisons.
There are 15 dissident republicans and 12 loyalists in the high security men's prison at Maghaberry near Lisburn.
A female dissident republican is being held in Hydebank in south Belfast.
The Fresh Start report
The Fresh Start agreement of November 2015 sets out the executive's pledge to tackling paramilitary activity and associated criminality.
The executive set up an independent three-person panel, the Fresh Start Panel, to make recommendations on the disbandment of paramilitary groups. Its report was published in June 2016.
Recommendation B9 in the Fresh Start report states that "whilst ensuring that all prisoners are treated fairly, the Department of Justice should ensure that appropriate learning and training opportunities are provided to prisoners in the separated regime".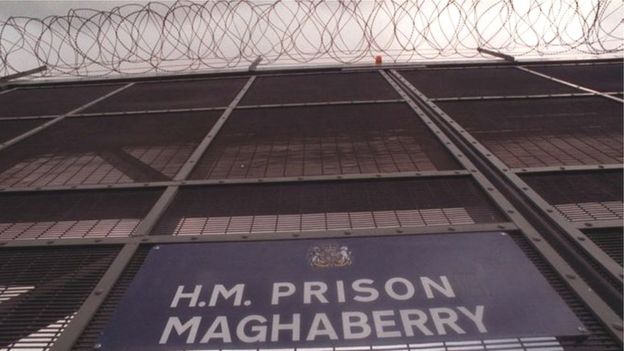 A spokesman for the Department of Justice said that education and training is provided to all prisoners equally and by the same education provider.
The executive responded to the Panel's report in July 2016 with the Executive Action Plan for Tackling Paramilitarism, Criminality and Organised Crime. This plan contains 43 commitments.
Those carrying out the education review are Catherine Bell, a former Northern Ireland civil servant, Professor Cathy Gormley-Heenan, pro-vice chancellor for research and impact at Ulster University, and Duncan Morrow, a lecturer in politics and director of community engagement at Ulster University.
source:-.bbc