Pathways In Education provides alternative education to struggling Nampa students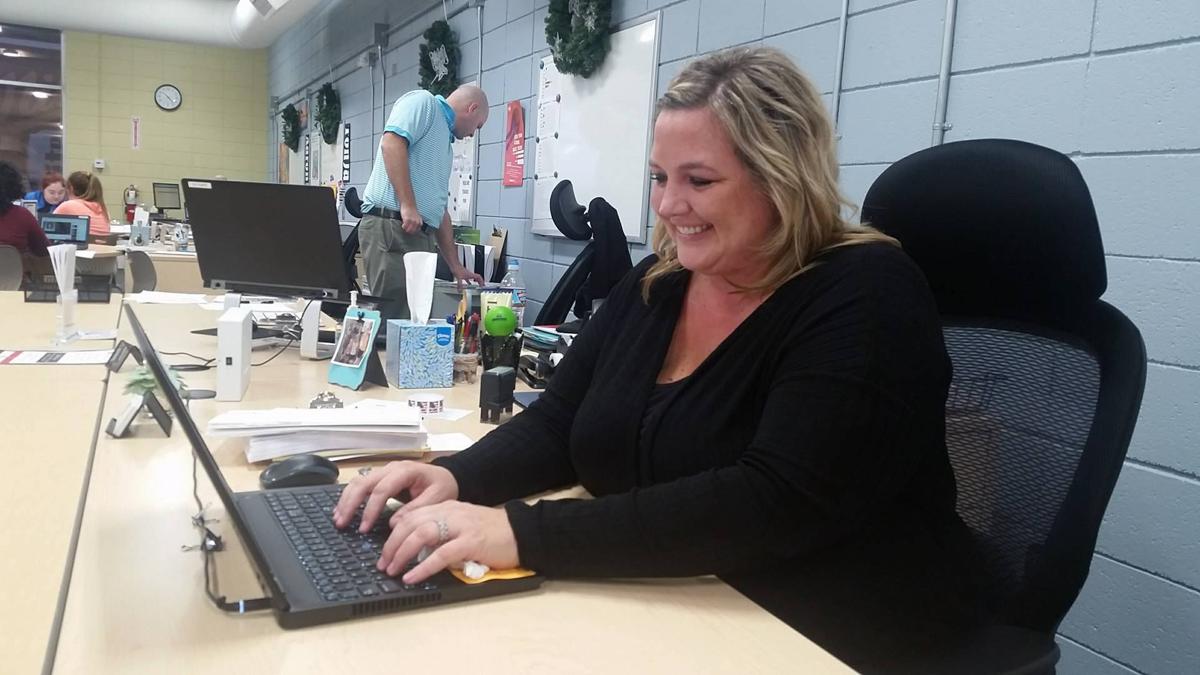 Pathways In Education Charter School opened in August and offers a unique form of education in the Nampa School District, English teacher Carrie Cook said.
Course schedules at Pathways are on a nontraditional schedule. Most students take two or three classes at a time, Cook said, and each class has five education packets a student must complete to receive a credit. If a student works hard, he or she can finish a course in as little as two weeks, she said.
The Nampa school is part of the national Pathways organization, which includes schools across the United States. As of last week, Cook said 146 students are enrolled at the school — half of its capacity. Cook teaches about 45 students through independent study sessions and small-group instruction, in which they use the small classrooms in the building for lessons.
The less conventional model works well for students who don't fit in a traditional public school model, Cook said.
Diego Prieto, who had to leave his last school, made up the credits he lost in the few months since Pathways opened. He said he can't explain what it is about the charter school that works better for him.
"There's a vibe in here that's nothing like other schools," Prieto said.
This vibe comes from the positive and comfortable atmosphere Cook said the staff tries to maintain. Students are allowed to call their teachers by their first names, and the teachers work to be as encouraging as possible for their students, who often are battling many challenges to complete their education.
Other Pathways students have medical or mental health issues or are taking care of their families while also trying to get an education, Cook said.
"You have kids that are so broken, and like have never felt successful. And then they come here and they do it," Cook said. "That's why I love it a lot."
The school is also open enrollment, which means a student can enroll at Pathways at any point of the year, even during the summer, because the school operates year-round. Students typically get June off, Cook said.
Even the building itself is different for most public schools, located among other businesses in a strip mall at 124 Holly St. in Nampa.
Cook started working within the Pathways organization about 10 years ago as a substitute teacher at a sister school, Options For Youth in California. There, she developed a passion for alternative education that led her to the Nampa location where she works today.
"I really do believe that it's not one size fits all for every student," Cook said.
Pathways will hold a ribbon-cutting ceremony at 3 p.m. Nov. 28 and a blood drive from 9 a.m. to 2 p.m. Dec. 1 at the school.Erin Bamer is the city of Nampa reporter. Contact her at 208-465-8193, or [email protected] Follow on Twitter @ErinBamer.
Source:-.idahopress