LG announced an unorthodox smart wearable alongside the V40 ThinQ – LG Watch W7. We got a chance to spend some time with it and we are ready to share our first hands impressions with you.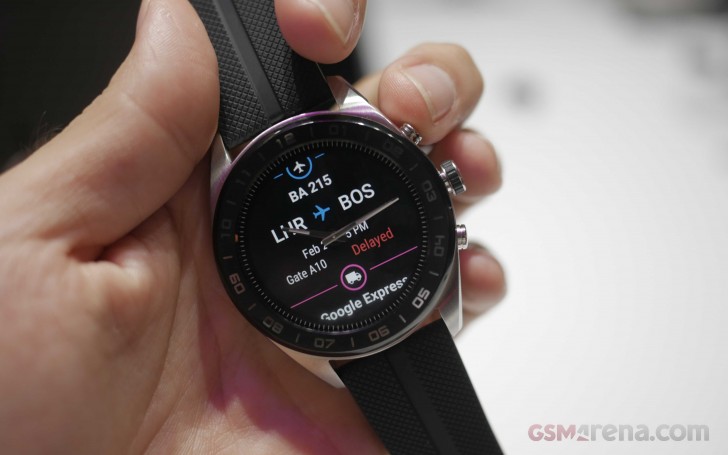 The Watch W7's key feature is naturally its unique touch screen + mechanical hands hybrid solution. Developed with Soprod, a company from Switzerland, it looks quite big on the wrist and is not quite as pretty as the Apple Watch 4 or Samsung Galaxy Watch.
The 1.2" P-OLED display is developed by LG and works as fine as any other touch-screen panel on a wearable. There are two keys – one for select and one for going back, as well as a proper crow for the mechanical hands. You can set up the time, but they also work as a pointer when you're using the stopwatch, barometer or altimeter.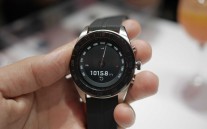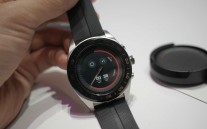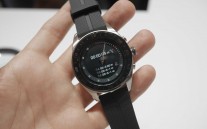 The wrists also can act as an indicator
LG packed a 240 mAh power cell that can run in full mode for up to three days, but if you disable the smart features, you have neat 100-day battery life. Even if the Wear OS-infused solution runs out of battery, you have three more days of Watch mode before needing to recharge. Even at the launch party LG used the words "Timepiece first".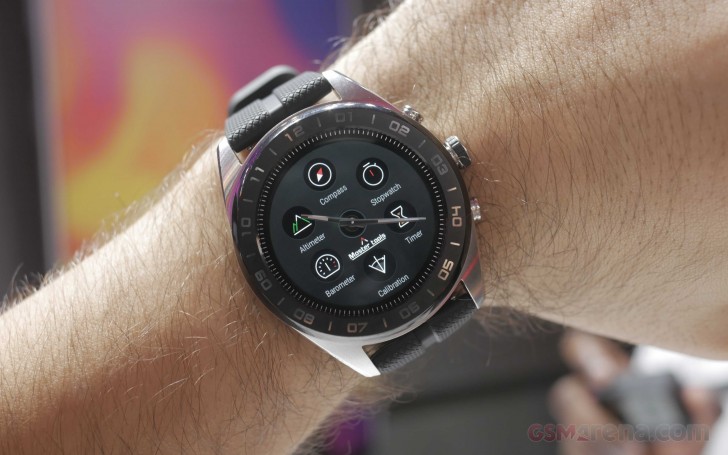 The Wear OS on itself is nothing out of the ordinary – clean, straightforward design; the software is easy to navigate, colors and features are nice as always. What you will not find is the heart rate menu because LG decided to skip on the sensor in the Watch W7. That immediately disappointed the runner in me since I can't use the gadget for any sports activity whatsoever.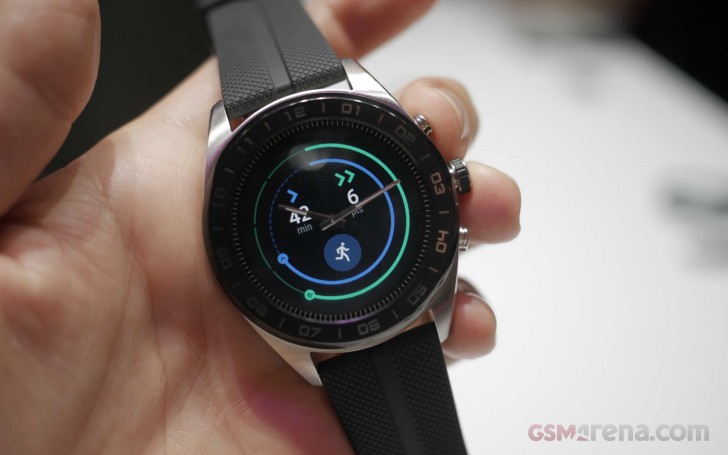 Another disappointment is the lack of NFC, therefore no Google Pay; and the dated Snapdragon Wear 2100 platform. The Watch W7 could've been the first smartwatch with the latest Wear 3100 chipset, but LG made the same mistake as the one back at the beginning of 2017 – it launched the LG G6 smartphone with a year-old Snapdragon 821 chipset.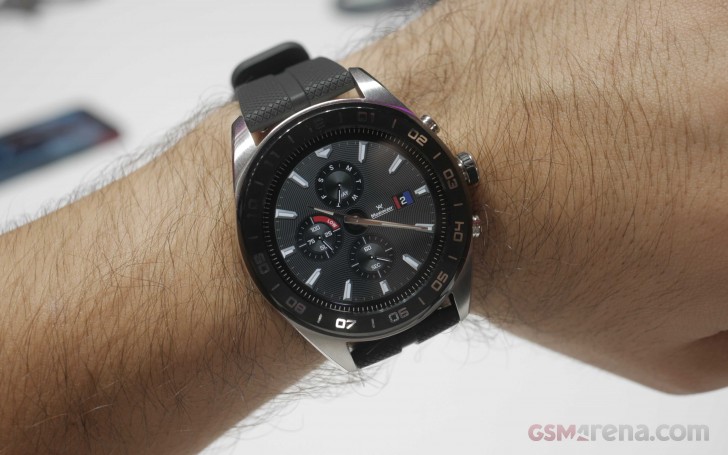 Even more crucially the $450 price tag got us scratching our heads. Even if the W7 supports standard 22mm bands, so you don't have to spend extra on those you are still missing a few key features. This means you really have to be into its unique combo of hands and display to even add it to your short list.
["source=gsmarena"]