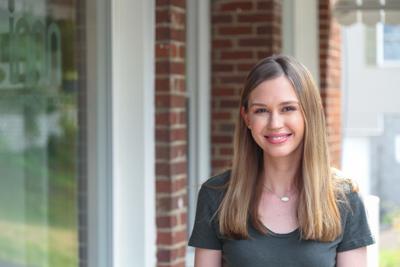 Living in a digital age, we have access to a wealth of information at our fingertips to help guide us like never before. Consider blogs, for example. Hubspot defines a blog post as an article, news piece, or guide published in the blog section of a website.
Say you are interested in learning more about social media marketing. Spending time reading industry blogs can help you learn more about topics like emerging social media platforms, future trends, best practices, and social media scheduling and monitoring tools.
But with so many blogs on the internet, it can be challenging to know where to begin. That's why our team has put together five of the best social media marketing blogs you need to know to help you get started. Check them out below!
1. InnerAction Media Blog
We can't discuss social media marketing blogs without doing a shameless plug of our very own in-house marketing blog! At InnerAction Media, our talented team regularly publishes helpful blog articles covering various marketing topics, including social media marketing, web design, marketing strategy, and video production. If you have a marketing question, our blog just might hold the answer to it!
Social Media Examiner prides itself on being the largest social media marketing resource in the world. Whether you are looking for new ways to connect with customers, drive traffic to your website, generate brand awareness, or increase sales, they have posts covering it all. Social Media Examiner even breaks down their blogs by social media platform, which is a stand-out feature if you are looking for something platform-specific.
3. Hubspot Marketing Blog
Hubspot is an inbound marketing, sales, and customer service platform widely recognized and used across the industry. Additionally, Hubspot has a popular marketing blog where you can find articles covering social media marketing, sales, customer service, and website development. Hubspot also makes it easy to find relevant blog posts since they highlight trending topics and feature their editor's picks.
4. Hootsuite Marketing Blog
For those unfamiliar, Hootsuite is a popular social media management tool used to create and schedule content, monitor multiple accounts, read and respond to messages, measure content engagement, and much more. Like Hubspot, Hootsuite also has a marketing blog where you can learn how to be social media savvy in no time.
5. Content Marketing Institute Blog
Last but certainly not least is the Content Marketing Institute. The Content Marketing Institute was founded by Joe Pulizzi, who is a well-known content marketing mastermind. CMI's blog is packed full of cutting-edge content advice that can help your business's social media marketing efforts soar well above its competition.
Need Help With Social Media Marketing? Contact Our Team at InnerAction Media Today!
If you need assistance with social media marketing but are not sure where to begin, let our team at InnerAction Media help! We work to simplify our clients' marketing strategies and drive customers to their businesses and organizations. Contact us today with any social media marketing questions you have!
["source=wvnews"]