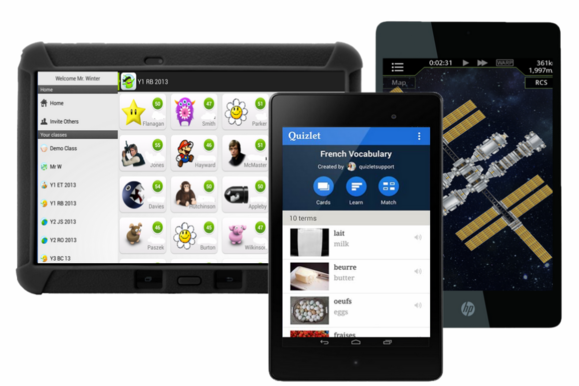 The final school bell is about to ring on Google Play for Education.
Google will soon shut down the program, which provided schools with tablets and licenses to bundle app purchases from the Play Store. Google will continue to support those enrolled until the expiration of their contracts.
A Google spokesperson confirmed the closure in a statement to TechCrunch:
"As of March 14 or later, Google will no longer sell Google Play for Education licenses. We're committed to providing schools with the best-in-class tools for the classroom, including Chromebooks, which are the #1 selling device in US K-12 education, and a strong and growing ecosystem of educational apps. We'll continue to support our Google Play for Education customers and the devices that they have purchased."
Google's move is a pivot toward putting more resources into its burgeoning Chromebookeffort. The Internet-centric laptops have become very popular in the classroom due to their low cost and easy deployment—students can quickly sign in and out with a Google account.
While Android tablets have a similar sign-on model, a touchscreen and mobile operating system can be limiting in some situations. Additionally, schools must ensure that student devices are able to work with standardized testing, which is increasingly delivered over the Internet and requires essay composition with a keyboard.
Why this matters: Chromebooks are schooling the iPad in the education market. They're cheap, easy to manage, and, unlike tablets, include a physical keyboard and trackpad.New Chromebooks focused on schools continue to launch, indicating there's far more preference in the classroom for laptops than tablets alone.
["source -cncb"]