Google Maps is becoming more and more driving-friendly with latest updates. Lately we told you about some updates that brought parking availability on Android and Popular Times' evolution into real-time data on iOS. But now this information will be even more accessible for you – Google is placing the Transit and Traffic buttons on a bottom bar, instead of the menu that has to be pulled from the left side. You can swipe up for more information.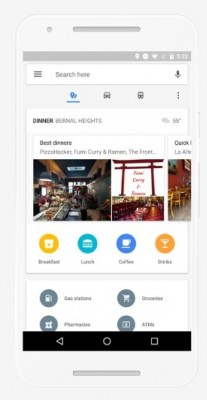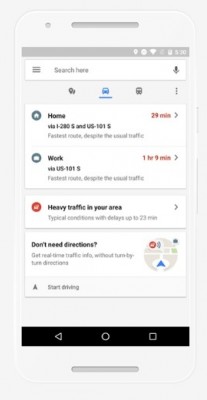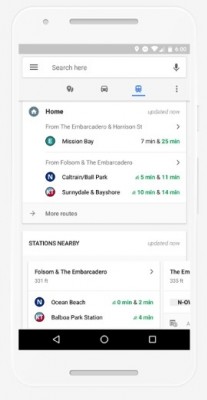 Places Tab • Traffic Tab • Transit Tab
Under the places tab you see lists of places around to eat and drink, based on keywords such a "business dining" or "cheap eats". There's also other spots like ATMs, pharmacies, gas stations, grocery stores.
The driving tab will pull live info with directions and ETA to Home and Work, if saved, along with information for any traffic complications.
The transit tab is really useful if Google Maps has the public transport for your city implemented. When swiped up, the menu will show when the next bus is coming for you to get home along with stations nearby with real-time schedules
source"cnbc"