DU admission 2017: Second cut-off to release today, likely to dip by 3%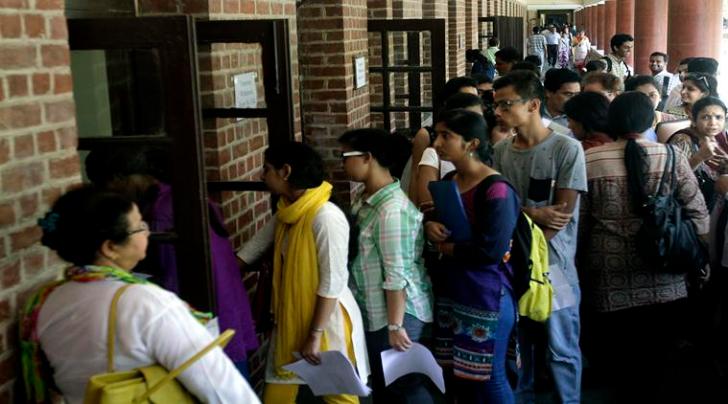 Delhi University's first cut-off list for admissions in undergraduate courses ended on June 29 with nearly 30 percent of the total seats taken. It is expected that there is a decrease of up to 3 per cent in the second cut-off list scheduled to be released on July 1. According to the admissions cell of the university, about 15,000 students were admitted in the first cut-off in various DU colleges till 7 pm yesterday.
According to the sources, 395 students have been admitted as against the total of 955 seats in the Rajdhani college. It is expected that in the second cut-off, DU colleges will accommodate a large number of students. "The university is providing additional features to the colleges during the admissions for the second cut-off list," said Ashutosh Bhardwaj, Officer on Special Duty for Admissions.
However, during the first cut-off admissions, a section of students had alleged that some colleges like Daulat Ram College (DRC) denied admission even after verification of certificates. On Wednesday, DRC said it would not admit any more students in the BA programme with political science and history as it has admitted more students than the sanctioned strength of 18.
Similarly, the SGTB Khalsa college at the North Campus had declared the highest cut-off for several subjects in the first list. But till Wednesday, not a single seat for general category students had been filled. The college — which reserves 50% of the seats for Sikh students — had a cut-off of 99.66 per cent for BSc (Hons) Electronics, 99 per cent for Political Science (Hons) and 98.75 per cent for English (Hons).
[Source"indianexpress"]