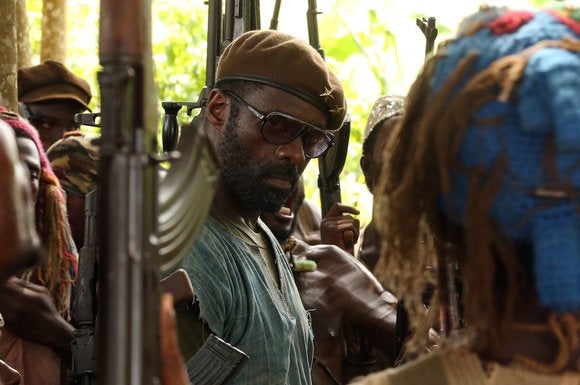 The evil men do
Netflix's original movie Beasts of No Nation may not have received any Oscar nominations, but it's still well worth seeing, especially for the performances of Idris Elba and Abraham Attah, both of which deserved nominations.
Many other movies available this week, ranging from bittersweet comedies to sci-fi romances, indie dramas to Hollywood thrillers, deserved more recognition than they actually received. But that's part of the fun of being a movie fan: exploring and discovering things well after their theatrical dates. Even a goofy comedy-action movie and an experimental documentary deserve a second look.
Finally, we have an actual Best Picture nominee doesn't seem to have found a very big audience, even though it's one of the season's better offerings.
["source -cncb"]