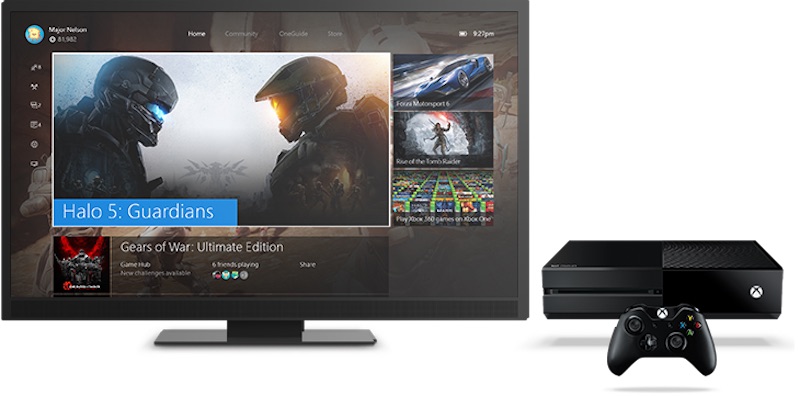 After unveiling the ability to play your Xbox 360 games on the Xbox One via backwards compatibility atE3 2015, the feature will finally be available to all Xbox One owners from November 12. This isn't all, the update also brings a revamped interface and Windows 10 to the console.
The news comes via a tweet by Larry 'Major Nelson' Hryb, Director of Programming for Xbox Live.
(Also see: Microsoft's Gamescom 2015: Three Good Reasons to Get an Xbox One, Beyond Games)
With the new interface and Windows 10, the current tile-based menus will be a thing of the past and in its place will come something a lot more simpler to use. Dubbed as the New Xbox One Experience, there's a slicker design taking cues from Windows 10 to let you access basic functions like your apps and friends list with minimal fuss.
In terms of backwards compatibility, don't expect every Xbox 360 game you own to work on the Xbox One. There's a list on the Xbox website that indicates what games will work with the new update with more to come. Fans can vote for the games they want here.
(Also see: Microsoft's E3 2015 Conference: The Xbox One is Now a PC, HoloLens, and Yes, Games)
Keep in mind that you won't be able to play the games off your disc either. Instead on putting the Xbox 360 game in your Xbox One disc drive, you'll be prompted to download a compatible version of the game to play. This means downloading around eight to 10GB of data before you can revisit some classics like Mass Effect, not exactly the most ideal situation.
As for the Windows 10 update itself, we wonder if November 12 is too early. We've been running the latest version of the update on our console thanks to the Xbox One Preview Program and it feels laggy, crash-prone, and incomplete at best. Hopefully, this won't be the case when it hits all consoles on November 12.
(Also see: As Microsoft's Xbox One Turns 1 in India, Is It a Good Time to Buy?)
On the topic of the Xbox One Preview Program, Cortana, Microsoft's voice-based virtual assistant, will be made available for Preview Program users with a scheduled release for 2016 to all Xbox One users.
["source-gadgets"]