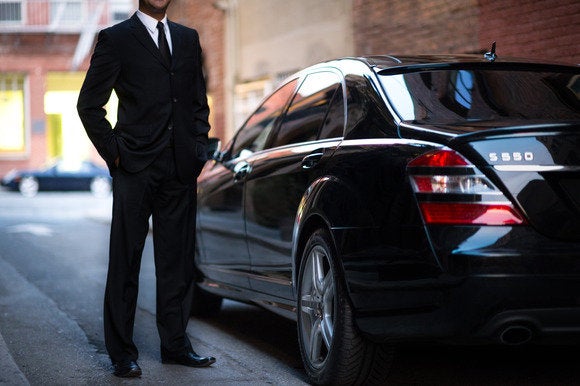 Two years ago, UberX passengers began noticing a strange $1 charge tacked on to their ride receipts. It was called a "Safe Rides Fee," and the car-hailing company said it was to help offset the costs of screening drivers and cars to make sure they complied with federal, state, and local regulations. Now Uber has to pay up for advertising that its background checks were "industry leading," when in fact they were just super fast.
Uber now has to pay $28.5 million to some 25 million Uber riders in the States to settle a class-action lawsuit that accused the company of being dishonest about how intense its driver background checks are.
As part of the settlement, Uber has to change the name of the fee—it will now show up as a "booking fee" on your receipt—and rephrase its description of the charge. According to the New York Times, the $1 fee will now "cover safety as well as additional operational costs that could arise in the future."
Charging $1 per ride to pay for safety was a bizarre move to begin with. Ensuring passenger safety should be included in the cost of doing business, not tacked on as a surcharge.
What this means for you at home: The terms of the settlement still have to be approved by the court and Uber riders. Once that happens, you'll be notified by email if you're eligible to be part of the settlement. Everyone who used Uber between January 1, 2013 and January 31, 2016 will receive a refund in the form of an Uber credit or a charge back to the credit card they used. But if you do the math, $28.5 million split amongst 25 million people is…not much money. But, hey, it's still something.
["source -cncb"]