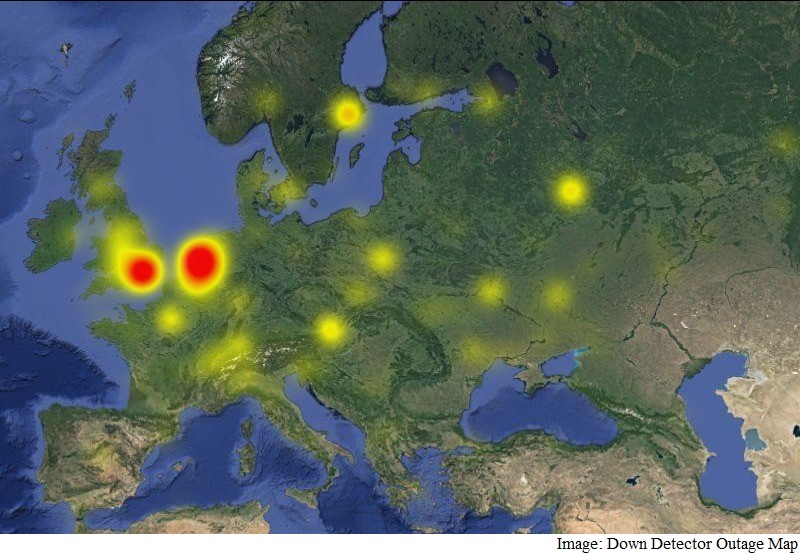 Twitter appears to be down in some regions, with multiple users reporting the issue on other social networks such as Facebook.
While Twitter's own Status page does not show any disruption to services, crowdsourced downtime reporting services like Down Detector and Down Right Now both indicate the disruption began around 3pm IST (9:30am GMT).
For us here in India, Twitter does not seem to be having any problems, though the official clientTweetDeck does intermittently fail to load images.
Down Detector's Twitter Outage Map (seen above) shows most user reports about the outage are coming from Western Europe, and appear to be centred in London and Paris – or at least, southeast UK and northwest France.
Based on the location, it is possible the service disruption is intentional, dealing with Islamic State use of Twitter and other social media.
Update (1): Twitter has confirmed on its status page that the service is indeed down for some users. In a post around 4:15pm IST (10:45am GMT), Twitter said, "Some users are currently experiencing problems accessing Twitter. We are aware of the issue and are working towards a resolution."
Update (2): Twitter has updated its status page to detail the period of the outage, and apologise for problems caused. "From 1:39am until 3:20am PST (3:09pm IST to 4:50pm IST), some users were experiencing issues accessing Twitter. This issue has now been resolved. We are sorry for any inconvenience."
["source-gadgets"]