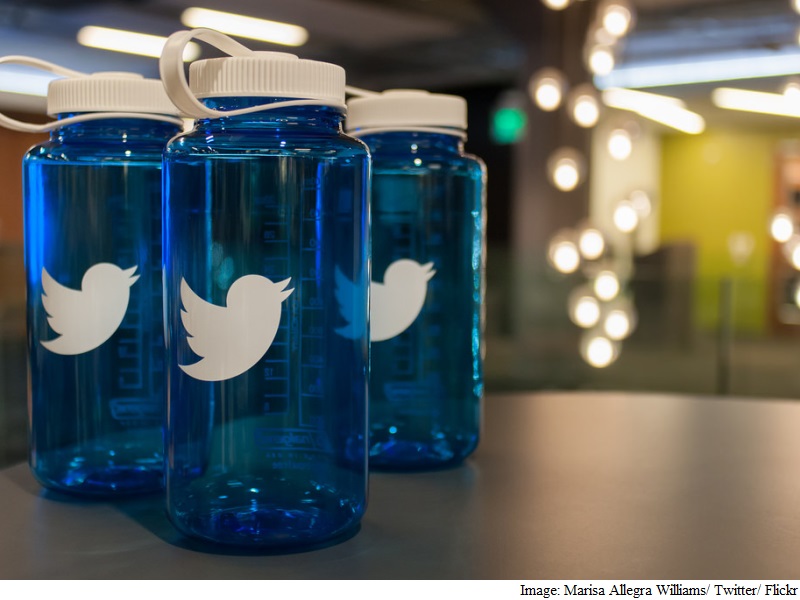 As the year draws to a close, Twitter India has released its list of the most retweeted tweets, the most popular trends, and most followed personalities on its platform.
Shah Rukh Khan's selfie with Zayn Malik at the Asian Awards in London was declared the Golden Tweet for India in 2015, with over 141,000 retweets and nearly 18.3 million views globally.
PM Narendra Modi's followers on Twitter has increased by four times to reach 16.4 million since taking office last year.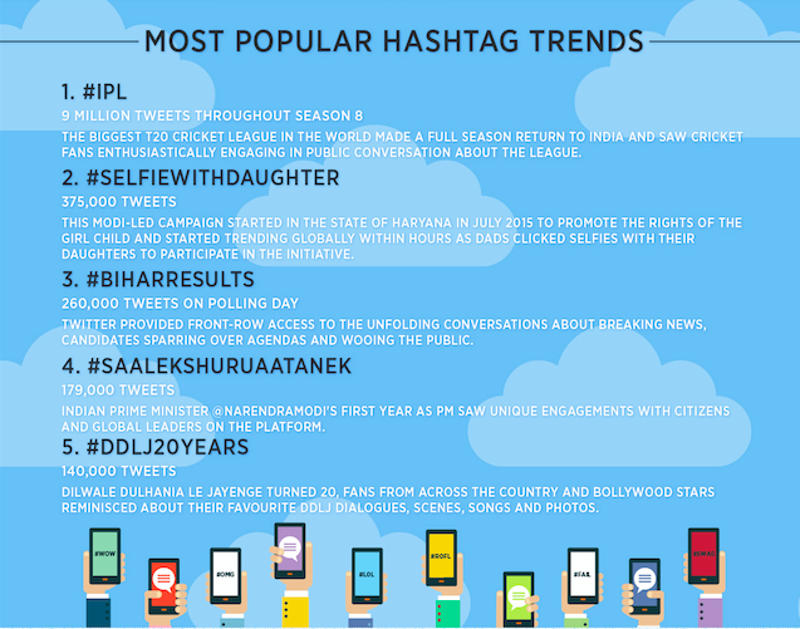 Popular Twitter hashtag trends in India saw a mix of sports, entertainment, political, and social activism movements. Led by IPL, it was followed by SelfieWithDaughter, BiharResults, SaalEkShuruaatAnek (Modi's e-governance and digital diplomacy initiative) and DDLJ20Years (20 years of the movie Dilwale Dulhania Le Jayenge).
Among the many firsts on Twitter this year included a special cricket timeline for the World Cup and Indian Premier League. In November, the Make in India initiative became the first non-US brand to get its own Twitter emoji for a worldwide audience.
Other firsts highlighted in the blog include Twitter's partnership with JetInstant, introduced to help passengers check the lowest fares or view flight status with just a single Tweet.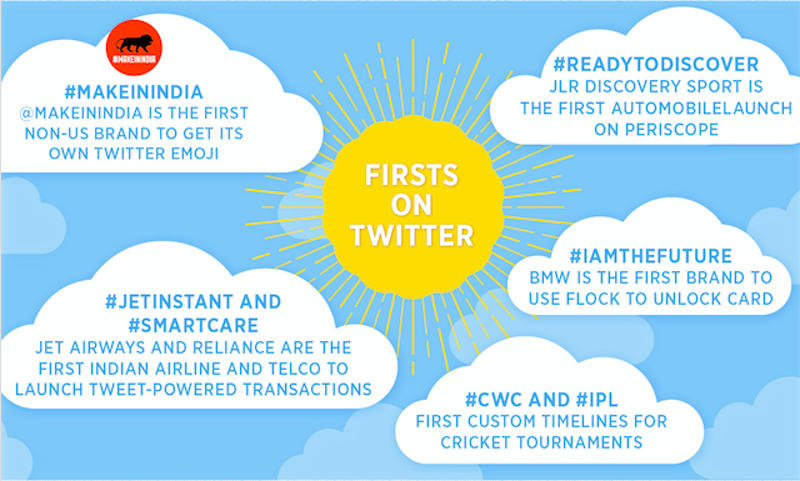 Twitter said that Reliance was the first Indian telecom operator to launch a Twitter-powered customer service called SmartCare this year, allowing 120 million Reliance Communications users to access and manage their mobile phone accounts, pay bills, recharge, view and buy best deals, track usage, and check the balance.
The most influential moments were the Cricket World Cup #INDvsPAK match, DelhiElections, HappyDiwali, ChennaiRains, and Independence Day.
Twitter was also used as a platform to provide reports, disseminate critical information and coordinate local relief efforts during the record-breaking Chennai floods. Local citizens sent over 1.4 million tweets using #ChennaiRains, #ChennaiFloods and #ChennaiRainsHelp hashtags to crowdsource assistance and help each other through this natural disaster.
Speaking about how Twitter was taking a data driven approach to driving Chennai relief efforts, Raheel Khursheed, India Head of News, Politics and Govt told Gadgets 360 that the campaign was kicked off on Sunday with a with a promoted trend from Twitter India, so that Twitter's partners – comprising of NGOs, startups, and telecom companies – could be on the same page.
"Any disaster is a lot of data, making sense of it is what separates how effective to a response a disaster is," Khursheed said. "So we started talking to SocialCops, and started asking them to build a framework via which we can feed into a centralised system by way of which people are getting information, and have a sense of what is verified and what is not, where our volunteers are, and how we can amplify that further," he added.
["source-gadgets"]
Amitabh Bacchan's Twitter handle remains the most followed one with 18.1 million followers. With 16.4 million followers, the Prime Minister is close to Shah Rukh Khan, who is number two on Twitter with 16.5 million followers, according to the 'Year On Twitter 2015' report. The fourth and fifth spots are occupied by the other two Khans. Aamir Khan has 15.5 million followers while Salman Khan is half a million short than him.