Solo travelling to an exotic destination like Coorg is an experience that you will cherish for years. As atravelleryou will not just enjoy exploring the beauty but also learns and experiencemany things. A solo trip to Coorg can be highly fascinating and intriguing where you are not affected by your travel partner's likes and dislikes, and do everything your way.Eating as if you are going to die tomorrow, shopping as if you won't get these again, and a bit of soul searching all combine to make a beautiful trip to Coorg. If you are travelling, you can make an online booking for Coorg Resorts where you can avail many discounts.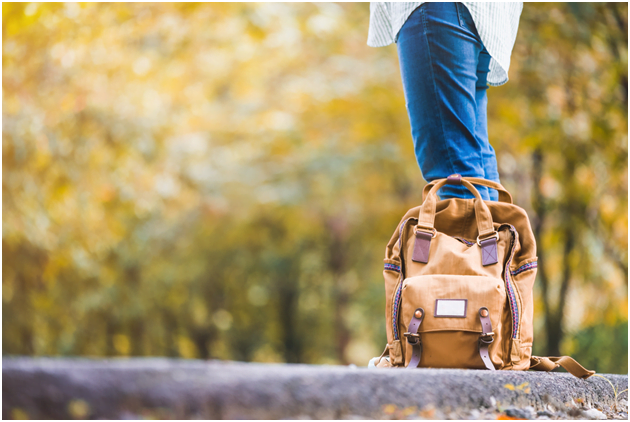 Being a solo traveller, you have ample time and thoughts to explore and learn more. Top things that you can do in Coorg include Visit to:
Abbi Falls: Among the most scenic waterfalls in India, Abbi Falls is situated among lush green coffee plantations. Monsoon is considered the best season to visit this place. You can trek up to the Kali Mata temple nearby.Besides the waterfalls, you can spot black pepper trees where you can stroll in the midst of calm and soothing air. If you are visiting this place during monsoon, you can enjoy the spectacle of misty clouds as a backdrop to the falls. However, the essence cannot be described in words, but if you are travelling solo, you can enjoy all these without any distraction.
Kushalnagar:A fast developing city situated near the Cauvery River, Kushalnagar is among the tourist attractions in Coorg. Besides having a good natural ambience, the city offers Tibetan golden temple, Dubare elephant camp, and Nisargadhama island. All these places are the must visit when you are visiting Coorg. Kushalnagar is considered best when it comes to having a comfortable stay in Coorg on a low budget. You can also savour South Indian dishes like vadas and dosas. Along with this, you also have an option for a non-vegetarian diet.
Nisargadhama:Formed by Cauvery River, Nisargadhama is an island which is an attractive tourist spot. Located near Kushalnagar, you can find a good population of sandalwood and teak trees. The island has good offerings for children in the form of playground, orchidarium, boating and enjoyable elephant rides.
Dubare Elephant Camp: Dubare Elephant camp is one of the tourist attractions in Coorg and has some of the most amazing things to do. You can take a ride on the back of the elephants. Here, you can enjoy amazing flora and fauna of the region which includes Sambhars, deer and many others. You can spot the majority of animals at the small river that flows from there.
Namdroling Monastery:With a large concentration of Buddhists, Namdroling Monastery is a place where Buddhism is taught. Due to the peace and picturesque architecture, the monastery has become an admirable tourist attraction. Tibetans can be seen in and around the place. Not only this, but you can also find restaurants that serve Tibetan food and shops that sell Tibetan items.
Besides these, you can take the refreshing sip of the coffee from the best coffee plantations in India.
If you are living in Karnataka itself, then it can be a perfect weekend getaway where you can run with elephants and enjoy the foamy waterfalls. Where locals are friendly and do not let you feel in a different place. You will also be amazed to know that Coorg is known as 'Mini Scotland of India' due to the lush green terrains. Just make your booking in Coorg Resorts and take steps ahead to the beautiful destination in Karnataka.