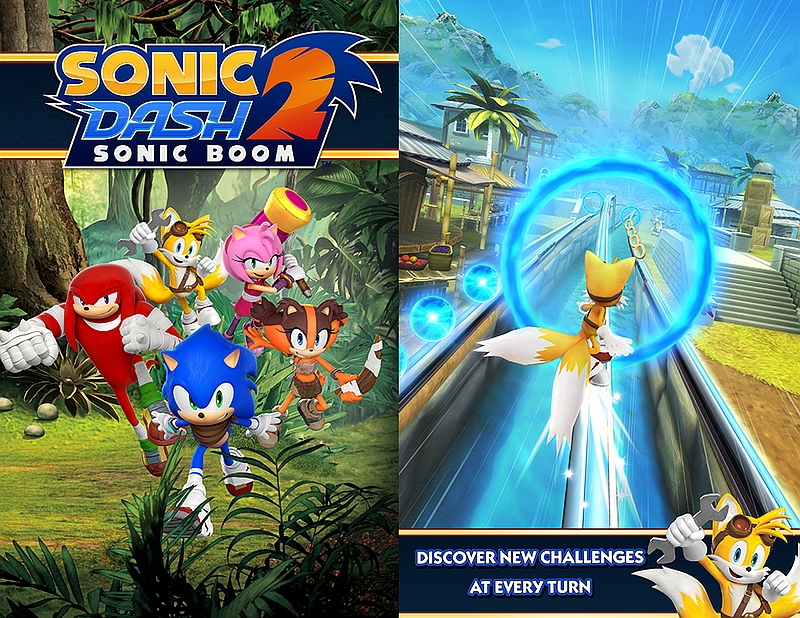 Sega has made its Sonic Dash 2 mobile game available globally for Android users. The endless runner was previously limited to select regions, and is a refreshed version of Sonic Dash, with better animation and new features.
Sonic Dash 2, an endless runner like Subway Surfers and Temple Run, features some popular characters from the Sonic Boom TV series. The characters included are Sonic the Hedgehog, Tails, Amy, Knuckles, and Sonic's new friend, Sticks. The free-to-play game comes with in-app purchases priced between Rs. 128.79 and Rs. 6,471.35.
In Sonic Dash 2, players run on three lanes, jump and use unique tricks to go through obstacles on the way. Users would have to make characters grab rings and glowing orb-like links to unlock other characters. Also, all the characters have unique tricks to overcome the enemy clan during the run. Users even get the option to swap between three characters in the new Team Play Mode. Winning special prizes in events and daily Sega challenges are also possible.
The Google Play listing notes that Sonic Dash 2 requires Android 4.0.3 Jelly Bean or higher versions to run.
Earlier this year, Sega and Rovio joined hands for the Angry Birds Fight app, which is essentially the Sonic Dash video game mixed with some Angry Birds characters. The players, like in Sonic Dash 2 would run through the endless runner, collecting the special Angry Birds Epic tokens to unlock featured characters. Once a character is successfully unlocked, it will remain playable following the close of the event. Players will also have the option to purchase Red, Chuck, and Bomb using premium currency during the event.
["source-gadgets"]