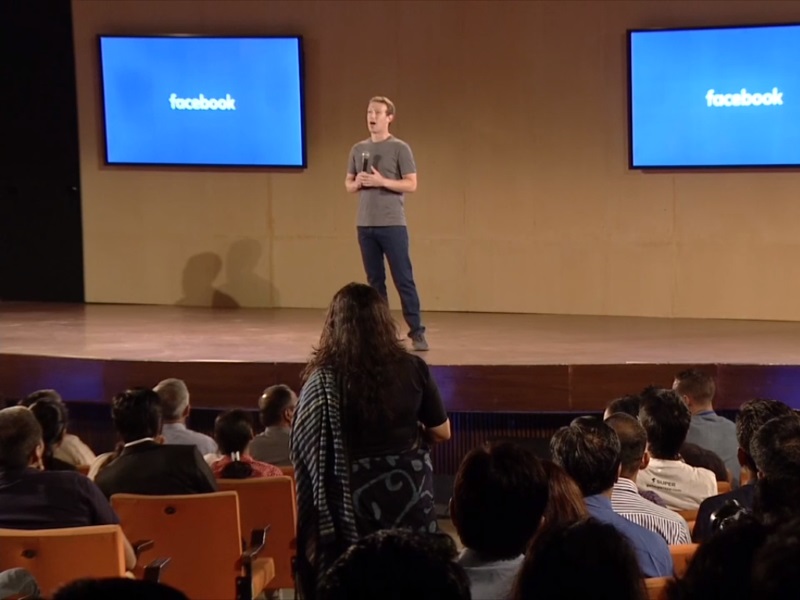 The Telecom Regulatory Authority of India (Trai) has asked RCom to keep the service in abeyance till there is a decision on its consultation process around differential pricing of data by operators is sorted out. The last date for public comments on Trai's paper is December 30.
"As directed by Trai, the commercial launch of Free basics has been kept in abeyance, till they consider all details and convey a specific approval," a Reliance Communications spokesperson said.
The regulator has received close to 5.7 lakh comments out which over 5.5 lakh comments are through Facebook's campaign.
"I think it's important for our country to notice what platform as powerful as Facebook can do to influence policy making in India to serve their own purpose. According to me, the campaign is disingenuous and misleading," Savetheinternet.in volunteer Nikhil Pahwa said.
Facebook in its campaign has said that it open to any carrier (telecom service provider) and any mobile operator can join it in connecting India. The social media giant said that it does not pay for Internet charges consumed for using Free Basics but telecom operators have joined it because it brings more people online.
Savetheinternet.in, which is campaigning for Net neutrality, said, "Facebook doesn't pay for Free Basics, telecom operators do. Where do they make money from? From users who pay. By encouraging people to choose Free Basics,
Facebook reduces the propensity to bring down data costs for paid Internet access."
A committee set up by Telecom Minister Ravi Shankar Prasad in July had recommended against Free Basics, formerly known as Internet.org, saying that its users could have free access for a few websites, and Facebook's role as gatekeeper in determining what websites were on that list was seen as violating net neutrality.
Facebook has denied interpretation as "gatekeeper" and instead called Free Basics a "gateway to Internet".
["source-gadgets"]