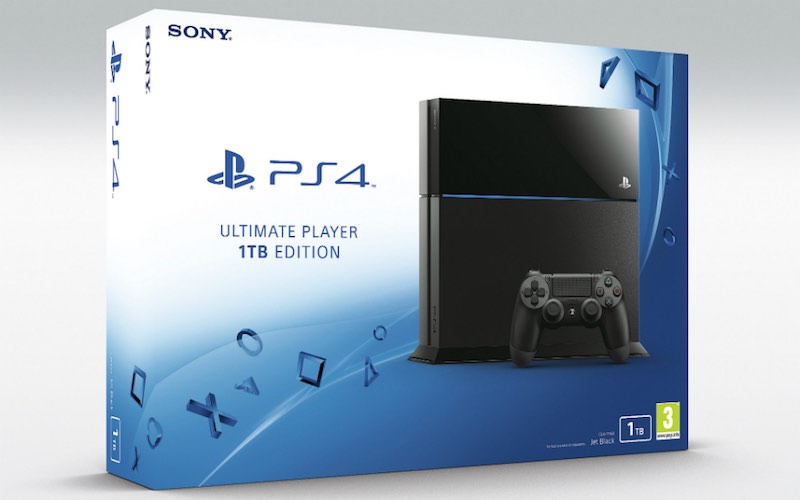 Much like Europe and the US, India will be on the receiving end of the 1TB PlayStation 4 (PS4) console bundle. Anxious retailers have already listed the console on their social media channels and websites.
(Also see: Sony Unveils 1TB PS4 and a Lighter, More Energy Efficient Console)
The 1TB PS4 will cost you Rs. 37,990 and come with God of War 3 Remastered and Infamous Second Son – not a bad deal at all considering that works out to almost Rs. 5,000 worth of games along with 1TB of hard drive space. Several retailers have confirmed that it would be available in stores by Wednesday latest.
(Also see: Expect a Price Drop for the PS4 in India Soon)
As for the price drop on the 500GB console, multiple sources in the distribution channel have confirmed to us that it's still on the cards. There's been a delay on Sony's end as the company is completing an audit of available 500GB PS4s before announcing a price cut.
"PS4 500 GB is being stock audited and the final India price will be declared by the month end post the audit," a spokesperson for Sony confirmed.
(Also see: PlayStation 4 Price Dropped in Europe; India Soon)
With Microsoft dropping price on the Xbox One and bringing in newer, better variants, it's good to see Sony upping its game.
Is a bigger hard drive and two solid games enough of a reason to go with the PS4 or would you prefer the PC or Xbox One? Let us know in the comments.
["source-gadgets"]