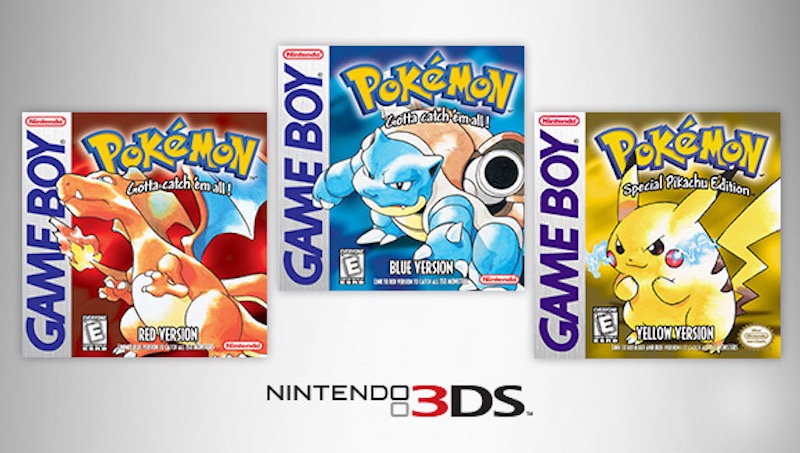 With a host of old games getting remastered for new consoles and more powerful PCs, Nintendo's efforts in the space have been relatively small. Barring the superlative Legend of Zelda: Wind Waker on the Wii U, a handful of Wii titles such as Metroid Prime Trilogy and Super Mario Galaxy 2 have found themselves on the Wii U minus any enhancements or added features. Now, the Japanese publisher has announced that the original Pokemon games, Pokemon Blue, Red, and Yellow will hit the 3DS on February 27 digitally via Nintendo's Virtual Console service.
The news was revealed in the latest Nintendo Direct – a regular event broadcasted to fans eager to know what to expect from the Mario hitmaker.
(Also see: Pokemon Fans Helpless in India as Nintendo Keeps Away)
According to a statement on the official Pokemon website: "The games remain true to the originals-complete with monochromatic pixel art and 4-bit background music-so you can feel as though you're experiencing these games just as they were back then."
However, not all things remain the same. Wireless trading and battling will be new additions for the games. This is because when they first hit the Game Boy, you needed a physical Link Cable to trade and battle with friends, something that's not compatible with the 3DS. The wireless functionality on the 3DS ensures you'll be able to revisit these classics as they were.
In the meanwhile, Pokemon Go – the augmented reality game announced in September and Pokemon Z – the next new entry in the series, has been rumoured for a February 27 release date as well. Nonetheless, we won't have to wait too long. Corocoro magazine, known for its unparalleled access to Pokemon news has hinted that there's massive reveal in its next issue. Hopefully we wouldn't have to wait too long to see what's next.
["source-gadgets"]