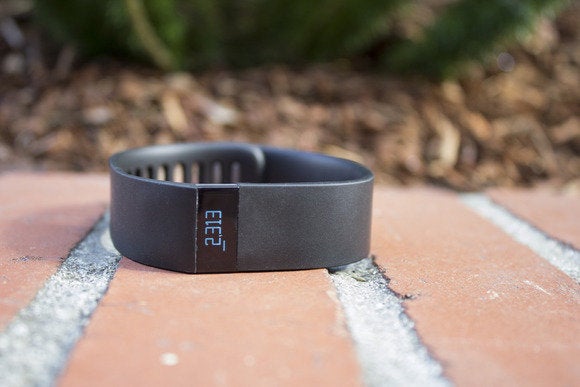 The worldwide market for wearable computing devices saw a huge expansion in the last quarter of 2015 and solid growth should continue, although not at the same blistering pace.

Wearable vendors, led by Fitbit and Apple, shipped 27.4 million devices in the fourth quarter of 2015, up a whopping 126.9 percent from the last quarter of 2014, according to research group IDC. For the whole year, worldwide wearable shipments amounted to 78.1 million devices, up 171.6 percent from 2014.

The triple-digit growth shows that "wearables are not just for the technophiles and early adopters," Ramon Llamas, research manager for IDC's wearable team, said in a statement.

IDC, in December, said it expected 80 million units to be shipped in 2015, so the final number fell just short of that. Still, IDC predicted shipments of more than 111 millionwearable devices in 2016 and nearly 215 million units in 2019. That's a compound annual growth rate of about 28 percent.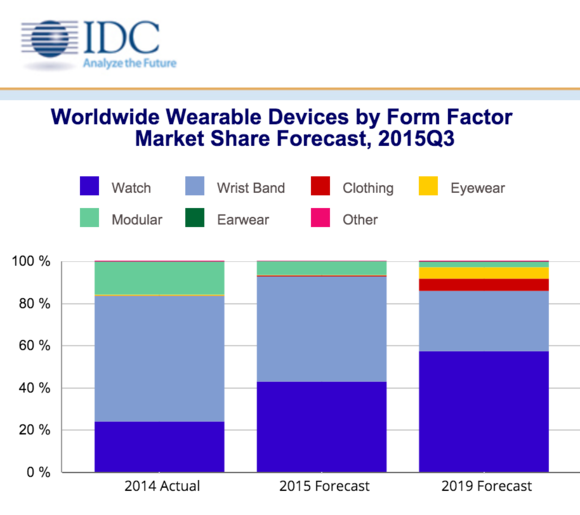 "We will see increased adoption on the consumer and commercial segments as wearableplatforms mature and enable new experiences," Jitesh Ubrani, senior research analyst for mobile device trackers with IDC, said by email. Watches and bands will "remain dominant" but other form factors will gain traction, he added.
Fitbit, the marker of fitness trackers, has nearly 30 percent of the global wearable market share, shipping 8.1 million devices in the fourth quarter of 2015, according to IDC. Apple's Watch, which started shipping in mid-2015, sold 4.1 million units in the last quarter.
Much of the growth in the wearables market came from other companies, however. Chinese company Xiaomi, maker of the budget priced Mi Band fitness tracker, shipped 2.7 million units in the quarter, up 258.5 percent from a year earlier. And vendors outside the top five largest make up more than 37 percent of the market after posting a 123.7 percent year-over-year growth in devices shipped.
Fitbit on Monday reported 2015 revenue of $1.9 billion, up from $712 million in 2014. The company had 29 million registered users at the end of 2015, up from 11 million a year earlier.
Wearables
Internet Of Things
["source -cncb"]