What are Online Rummy Portals doing Different from the other Indian Startup Unicorns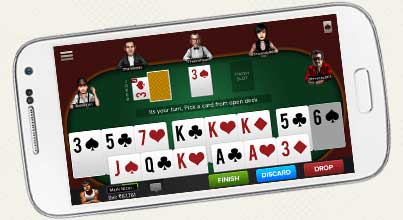 In the last couple of years, Indian startup scene has been witnessing hits and misses. With more than a decade since their investments, many start-ups are still struggling hard to find the path to profitability for better returns. While of some of the start-ups within the ecosystem operating in niches like e-commerce and fintech are showing promising signs, there are many other start-up stories which have bit the dust. However, start-ups from a smaller sector – online gaming portals are raking in big moolah for their investors.  India is expected to register massive revenues of USD 1.1 billion by 2020, and online gaming portals would be the next mega-blockbusters to watch for in this space.
Why is success still eluding the many start-ups in this ecosystem? What is that they are doing differently which is rewarding them by leaps and bounds? Let's deep dive and explore more to understand it better.
The Growth
According to a research by Reliance games, the Indian gaming industry is expected to grow to USD 3 billion by 2019. And online card games like Rummy, Poker,and Teen Patti, within this industry, are showing impressive growth rates of 100% every quarter. The fact that Indian gaming industry is still in the early stages of development has only added to this growth signaling an impressive growth in the days to come.
Number of players
These portals have players anywhere between 20,000 to 2 lakh players on an average. Weekly mobile rummy app installs go up to an average of lakh apps per week.
Desi games making the splash
One of the reasons attributed to this tremendous growth is connectthat these games are able to establish with the users. Traditionally, India has been a country where games like rummy have been popular and played regularly too. An average Indian may not be well-versed with international games like Candy Crush, but they do download rummy game and enjoy playing games like rummy which have the local flavor.
Maximum user engagement
The reasons online rummy portals are doing well could be attributed to the fact that these portals are providing great user experience along with rewarding their users. With their user-friendly interface, these online versions of the popular card games like rummy are providing hassle-free gaming experience, theconvenienceof playing from any place and the fun to play without the need to look out for a partner too. The multiplayer environment makes the playing of these online games so real! With safe and secure online transactions and multiple language support, online rummy portals are going out of their way to enhance player experience by giving free download rummy game.
Understanding player behavior
These online rummy portals make use of big data technologies to understand the player preferences and build auser experience that will make players go gaga over it. With sophisticated predictive analytics algorithms, they are providing personalized gameplay experiences to their players.
Tournaments and rewards
With options for players to play with practice chips initially and the innumerable tournaments, they are offering unparalleled gaming experience to the players enticing to come back and play often. The line-up of impressive tournaments, and periodic guaranteed prizes and interesting cash games – they are able to give a wholesome experience to their players.
Final thoughts
The next time you stumble upon a rummy ad while browsing, don't frown upon – note, it is another "super-successful" start-up in the making.