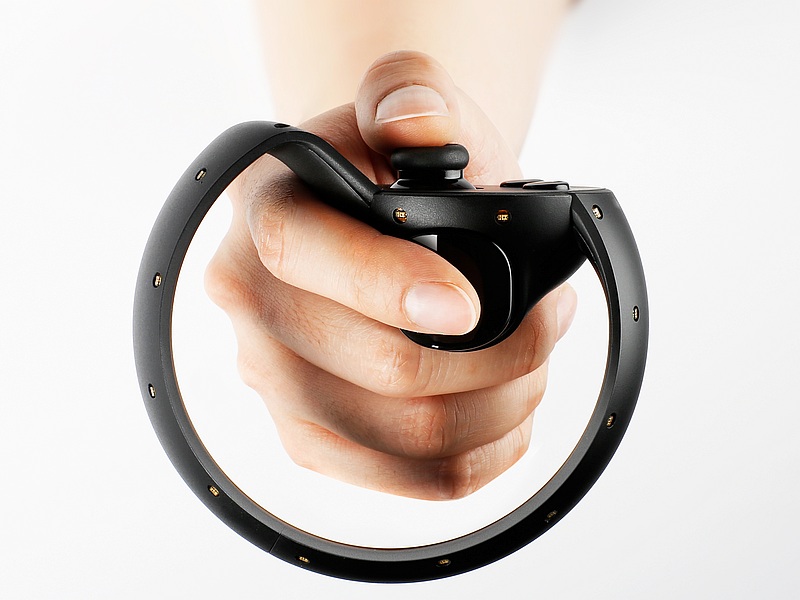 Oculus, the company behind the pioneering Rift virtual reality headset, had showed off its Oculus Touch controller accessory at a pre-E3 2015 event. At the time, Oculus said it would launch the controller along with the Rift headset in the first half of 2016. However, the company has now announced that it needs more time to bring the Oculus Touch to customers.
In a blog post, Oculus stated that it has delayed the launch of the Oculus Touch controllers until the second half of 2016. According to the company, several changes have been made to the controller after it was first showed to customers, while existing features are also being improved on.
"On Touch hardware, we've made significant advances in ergonomics, and we're implementing many changes that make Touch even more comfortable, reliable, and natural. We're also implementing changes that improve hand pose recognition," the blog post states.
The launch for the Oculus Rift will not be affected – it is still scheduled to release to consumers in the first half of 2016. Oculus is planning to introduce a "huge amount of ground-breaking new content" along with the Oculus Touch. In another blog post, the company confirmed that the final version of platformer game Lucky's Tale, which is one of the more popular demos of the Rift, will be bundled free with every Rift.
Oculus had previewed some content at the Oculus Connect 2 event in September. The virtual reality segment has lately seen a lot of new companies entering the space. Aside from Sony with PlayStation VR, Samsung with the Gear VR headset, and Razer with its OSVR platform, HTC threw its hat into the ring announcing its partnership with Valve for the HTC Vive VR as well. Microsoft also showcased its fairly unique take on augmented reality, the HoloLens, while Indian startup Absentia also has a promising headset called Tesseract.
["source-gadgets"]