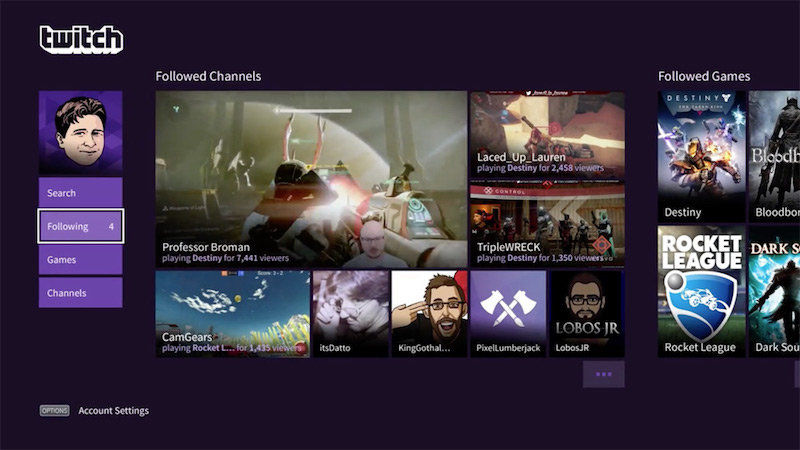 One of the more notable features of the PlayStation 4 (PS4) is how easy it is to share your gaming moments with friends. Be it via screenshots or videos, it's easy to use. Arguably, the most popular place to share your in-game adventures is Twitch.
In the past, you could watch Twitch streams on your PS4 as well but they would be of games that were streamed on the PS4. Not any more. The company has announced the availability of its new PlayStation app which lets you watch game streams on your PS4 regardless of the platform they're being played on.
"Our PlayStation 4 app provides the full Twitch experience. You can watch, follow, or interact with any broadcaster or game on Twitch – not just those broadcasting from PlayStation. It's all the games you love, all in one app, across all your PlayStation devices," a post on the Twitch's blog reads.
(Also see: TwitchCon 2015: PS4 App, HTML5, and Borrowing From YouTube)
Some of the new features for PS4 owners include the ability to watch live and recorded videos of games, players, and esports events, full chat integration, the ability to follow channels and games you're interested in, and a featured section that allows you to check out new PS4 broadcasters.
There's a PS3 and PS Vita app in the works as well, albeit functions like full chat integration are limited to the PS4. The Vita version of the app will work on the PS TV micro-console.
(Also see: Sony PlayStation TV Review: Dubious Things in Small Packages)
Also, the app won't be available in every region just yet, with Twitch focusing on the Americas to begin with. Countries that have it on their PlayStation Store for download right now include the United States, Canada, Argentina, Brazil, Chile, Colombia, Mexico, Peru, Bolivia, Costa Rica, Ecuador, El Salvador, Guatemala, Honduras, Nicaragua, Panama, Paraguay, and Uruguay. Other regions will follow shortly.
["source-gadgets"]