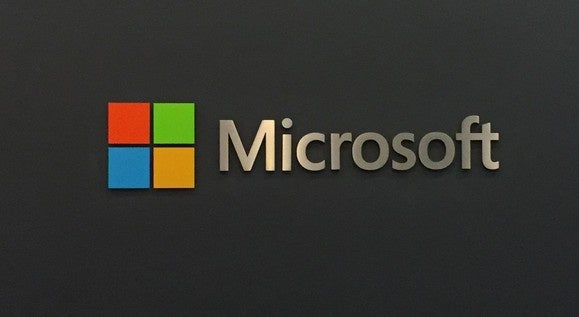 Microsoft really wants small businesses to pick up its Office 365 productivity suite, and the company unveiled a new offer Monday aimed at drawing them into its cloud.
Businesses with more than 50 employees can now get access to Microsoft's FastTrack service, which helps companies move over to Office 365. Businesses can get resources from Microsoft's online FastTrack Center, and work with an engineer on the FastTrack team whose job it is to help businesses move over to their new productivity software.
The service was originally only available to companies buying more than 150 seats of Office 365. According to Microsoft, the change was at least partially motivated by two interesting shifts the company saw as businesses reach 50 employees.
"The first is that we know that around 50 employees, a company tends to get their first full-time IT professional, and it becomes their really full-time job to make sure that the company's IT infrastructure is stable, and robust, and basically fulfills the needs of the business," Bryan Goode, a senior director of product marketing for the Office team, said in an interview.
Second, businesses that grow to more than 50 people tend to gain more robust IT needs, which means that a paid Office 365 business subscription makes more sense for them.
FastTrack will now also be available to companies subscribed to Office 365 Business and Business Premium, in addition to Office 365 Enterprise, Government, Kiosk and Non-Profit customers. Those two additional product lines are Microsoft's offerings aimed at small and medium-size businesses – exactly the companies that it wants to reach with this offer.
Microsoft said that more than 50,000 new small businesses subscribed to Office 365 every month for the past 22 months. Furthermore, the company reported last week that the number of commercial seat licenses of Office 365 increased almost 60 percent during the last quarter of 2015 over the same period in 2014.
In addition, Microsoft will pay IT vendors and consultants who work to move small businesses over to Office 365 when the companies they help migrate reach certain usage milestones. That should encourage Microsoft partners to go after those smaller clients, in addition to the larger businesses that Microsoft already provides monetary incentives for helping.
The news comes as Microsoft faces increased competition from Google, which is pushing hard to get businesses onto its Apps for Work productivity suite, which brings consumer-friendly products like Gmail and Google Docs into a business context with enhanced management capabilities and administrative controls.
Google took a swing at Microsoft's business last year, offering companies that have a contract for Office free access to Apps for Work for the remaining term of their agreement, so long as they agree to pay for a year of Apps after that.
It will be interesting to see what comes of this new push from Microsoft, and whether the company will be able to accelerate the pace of businesses coming over to its productivity software-as-a-service offerin
["source -pcworld"]