Meizu Pro 5 mini rumors sparked interest as compact flagships are few and far between, but we hadn't heard much of the metal-clad champ recently.
Now a live shot of the Pro 5 mini, next to the big Meizu Pro 5, revitalizes interest in the rumored handset.
If you look below the camera, you'll notice a dual-LED flash on the Meizu Pro 5 mini. On the big one, it's a Laser focus element and it's oriented the other way too (this differs from leaked renders we've seen so far).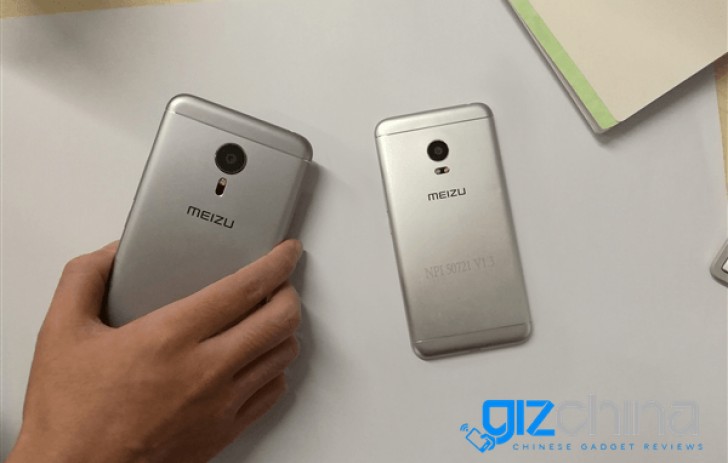 The all-metal mini will allegedly bring a 4.7″ AMOLED display, a 10-core processor (Helio X20), a 20.7MP camera and a fingerprint sensor. In other words, Xperia Z5 Compact is about to get some stiff competition. The expected reveal is for April and cost will be CNY 2,000-2,500 ($315-$395), depending on storage (32GB or 64GB).
["source -pcworld"]