LG to unveil new 'X' smartphone series at MWC next week
LG has announced that it will unveil a new 'X' series of smartphones at the Mobile World Congress next week. Two models from the series – X cam and X screen – will make their debut at the event. The company says the devices "are designed for customers who do not want or need all the bells and whistles that come with today's high-end phones but still desire a great camera or advanced display."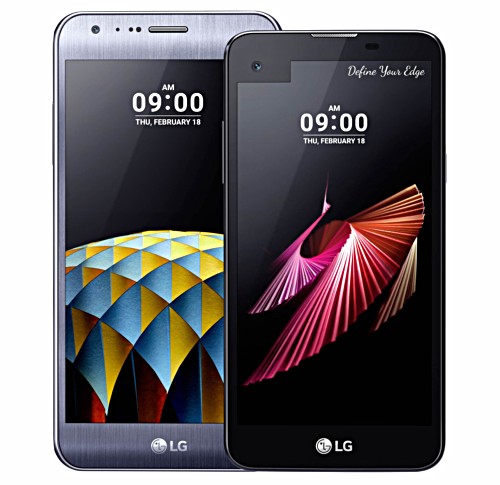 The X cam is powered by a 1.14GHz octa-core processor and sports a 5.2-inch FHD display. It comes with 2GB RAM and 16GB internal memory, and packs in a 2,520mAh battery. In terms of camera, the device features two (13MP and 5MP) rear units and an 8MP front shooter. It runs Android 6.0 Marshmallow out-of-the-box, and weighs in at only 118g.
On the other hand, the X screen is powered by a 1.2GHz quad-core processor, and sports a 4.93-inch HD main display as well as a 1.76-inch LCD (520 x 80) secondary display, similar to the one the V10 sports. Memory configuration is 2GB/16GB, while the camera department is handled by a 13MP/8MP duo. The device packs in a 2,300mAh battery, and runs Android Marshmallow.
"Everyone has a favorite smartphone feature," said Juno Cho, president and CEO of LG Electronics Mobile Communications Company. "At LG, we think there's room for devices that do one thing very well and that customers shouldn't have to pay for features that they don't want. At the end of the day, we're committed to offering consumers more choices."
The handsets will be unveiled on February 22, a day after the G5 event, and will go on sale in Asia, Europe and Latin America next month.
["source -cncb"]