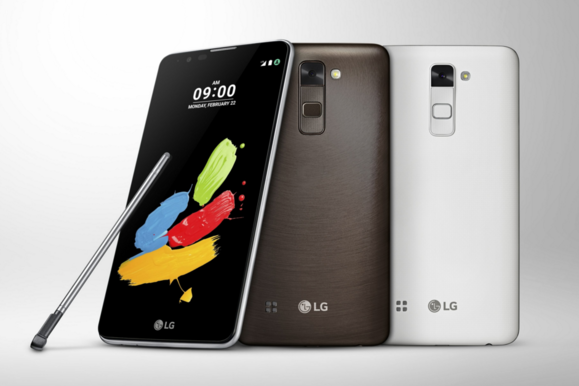 LG isn't waiting for the start of Mobile World Congress to show off the company's newest stylus-friendly phone.

The Stylus 2 won't necessarily be a direct competitor to the Galaxy Note in that the specs are far more mid-range, but it does have a 5.7-inch screen and improvements to the writing tool. LG offers a feature called the Pen Keeper, which helps you avoid losing thestylus since it pings you with a notification when your phone is in motion but doesn't have the stylus docked.

On the specs front, the display is certainly midrange with a at 1280 x 720 screen, a 1.2GHz quad-core chip, 13MP/8MP camera duo, 3000 mAh battery, and 1.5GB of RAM. The device will come with Android Marshmallow and in three colors: titan, white, and brown.

We should be able to get our hands on one when LG shows off its entire lineup of new devices at Mobile World Congress.

Why this matters: The Galaxy Note series remains popular as there are many who still like the ability to use a stylus. This phone gives LG the ability to offer a similar phone, though targeted at markets where the cost expectations are lower. However, most of our attention next week will be focused on the G5, which will be the LG's premiere flagship for the new year. Expect to hear all about it once we're able to spend some time with the new phone.
For comprehensive coverage of the Android ecosystem, visit Greenbot.com.
["source -pcworld"]