With all the talk about the 4-inch iPhone 5se lately, you may have forgotten about the fact that Apple will launch a more important phone this year – yes, the iPhone 7. Yet a new rumor is now here to talk about it too.
The iPhone 7 will reportedly feature a very similar design to its predecessor, but there will be some notable differences. First off, its rear camera will be flush with the back, so the camera hump from the iPhone 6s will be gone. Second, the iPhone 7 will get rid of those pesky antenna bands that run across the previous model's back.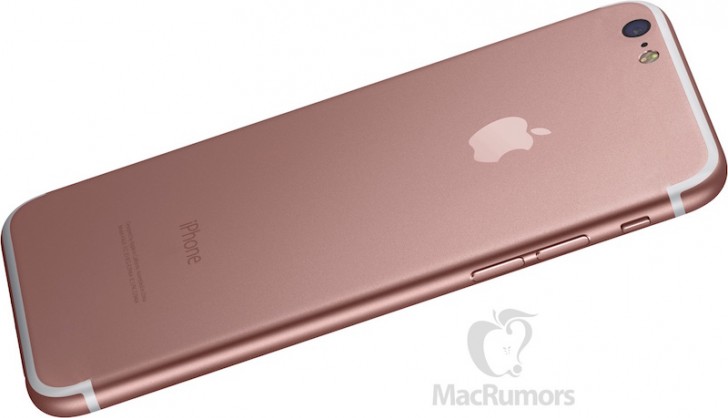 However, the iPhone 7 will still have antenna bands, as seen in the mockup image above. It's just that they'll be confined to the handset's sides, top, and bottom edges. This will clearly make for a more loved design, though we hope Apple will find a way to paint the remaining bands in the same color as the metal body of the device.
This information allegedly comes from a source that's been reliable in the past, so perhaps that's happening again this time. The iPhone 7 and 7 Plus are expected to be unveiled sometime in September. The smaller model will get a traditional camera on the back, while the bigger version has recently been rumored to receive a dual-lens arrangement. At this point it's unclear if the design changes will influence the dimensions of the iPhone 7 compared to the 6s.
Source
["source -cncb"]