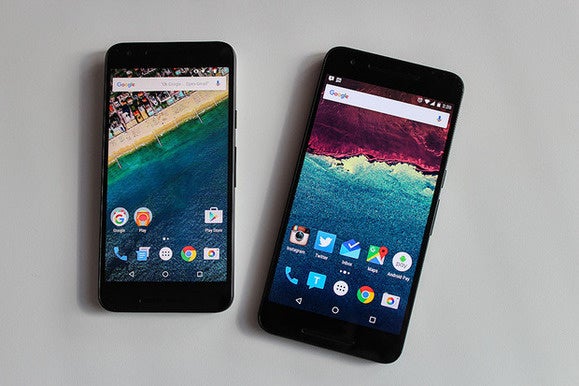 It was bound to happen sooner or later: Google is reportedly ready to take the reins back on Android, and it's starting by cracking down on its Nexus smartphone program.
The Information reports that Google plans to "effectively reduce the level of involvement of hardware partners that make the phones with Google" and that it will go directly to its partners to source components for its future devices, as it did with devices like the Pixel C. This means shutting out manufacturers like Samsung, Motorola, LG, Huawei, and HTC, all of whom have worked with Google in the past on Nexus devices.
In addition to sourcing its own hardware, Google wants to work more directly with carriers to compete directly with Apple's iPhone, The Information says. After all, when potential users go to their carriers, they see Samsung and Apple devices on display, not Google's Nexus devices.
The report also mentions HTC's work on building this year's Nexus device, but says that the company isn't particularly thrilled that Google wants tighter control over the manufacturing process.
The story behind the story: Google's focused on strengthening Android's brand overall to keep it fresh and competitive, and creating standout devices is only becoming more difficult in this saturated smartphone market. If this is the last year we have a traditional Nexus announcement, that means Google could be a direct competitor in next year's smartphone sales. Maybe the homegrown Pixel C was just a taste of what's to come.
["source -cncb"]