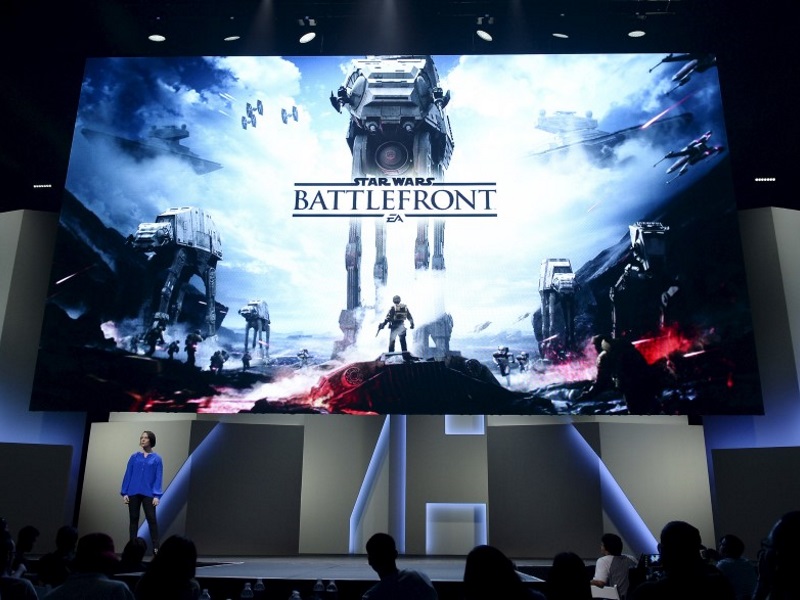 Electronic Arts Inc has little to fear from retailer GameStop Corp's warning about weak sales for EA's just-released "Star Wars" title, with analysts agreeing it was too early to predict its success or failure.
The videogame publisher's shares fell as much as 7 percent on Monday after GameStop said its sales of "Star Wars: Battlefront" were weaker than anticipated.
Analysts and one top investor in EA said it was premature to conclude that the warning was a sign of weak demand.
The comments from GameStop, the world's largest videogame retailer, do not reflect digital videogame sales and come days before Black Friday, traditionally the biggest shopping day in the United States.
GameStop's warning is "really being driven by an acceleration of digital downloads," Cowen & Co analysts said.
"It's too early to sound any alarm bells," said Christopher Merwin, an analyst at Barclays. "The success of 'Star Wars Battlefront' will be largely dictated by how it does digitally."
The videogame industry has been shifting to distributing games digitally in recent years, with increasing bandwidth and easier access on consoles allowing players to download their favourite titles, rather than purchase physical copies.
Digital, a higher-margin business, has been growing steadily, and comprised nearly 52 percent of EA's revenue for the year ended March 31.
Matt Titus, a shareholder in EA and a portfolio manager at American Century Investment Management, termed Monday's stock move an "over-reaction," adding that the Star Wars title had "some of the strongest pre-orders in the history of gaming."
American Century is EA's eighth biggest shareholder, with a 3.03 percent stake, according to Thomson Reuters data.
An Electronic Arts spokesman declined to comment on early sales of the title or on GameStop's remarks.
EA last month raised its forecast for sales of "Star Wars: Battlefront" to 13 million units for the year ending March 2016, up from its earlier estimate of 9 million to 10 million.
The title launched on Nov. 17, a month ahead of Walt Disney's release of "Star Wars: The Force Awakens," the latest instalment in George Lucas' space opera franchise.
The game is expected to be a popular gift over the holidays for kids, adult Star Wars fans and gamers alike.
"I have a 7-year-old, she's probably going to play the game, my neighbour's kids are playing the game … none of them have ever seen a Star Wars movie and they all want to play the game," Titus said.
["source-gadgets"]