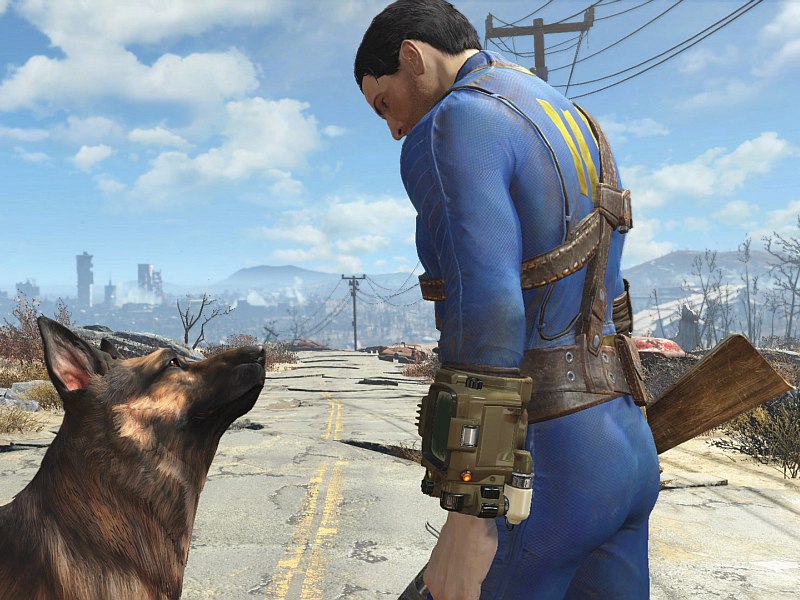 Players eager to get an early taste of the latest blockbuster video games are increasingly turning to a privacy tool relied on by journalists and activists to cover their online tracks.
Fallout 4, a post-apocalyptic epic from Bethesda, has an official street date of Tuesday, November 10. But thanks to the magic of time zones, it was already November 10 in some parts of the world such as Australia – and gamers eager to explore the wasteland are using Virtual Private Networks to make it appear as if they're connecting to popular PC game services like Steam from the Land Down Under. That way they can play the game hours before it officially becomes available in the U.S.
Virtual Private Networks create a sort of digital, encrypted tunnel between a person's computer and the websites or services they use. VPNs often route traffic through servers in different parts of the world – effectively making a user's computer appear to be connecting from pretty much any location they want.
That's been a big boon to some activists and journalists who live under regimes that keep a close eye on local Internet access because it allows them to evade censorship and the surveillance. But the feature also helps people get around location-based requirements for content on services like Netflix or Hulu.
Often, using a VPN may put users on the wrong side of a company's Terms of Services, but services rarely seem to crack down on those who take advantage of them beyond blocking the Web addresses of servers known to be used by popular VPNs.
Valve, the video game company behind Steam, did not immediately respond to a request for comment about people using VPNs to unlock Fallout 4 early. However, Steam's Terms of Service specifically say users cannot use "methods to disguise" where they live "whether to circumvent geographical restrictions on game content," purchase games at potentially lower price points offered in other parts of the world, or "for any other purpose." The service reserves the right to terminate users' access to their accounts if they do.
But Valve doesn't seem to have cracked down on users who used VPNs to get an early taste of previous titles. And the fear of reprisal hasn't deterred the quiet flood of people turning to VPNs to get early access to Fallout 4.
A guide to using VPNs for an early peek of Fallout poppe
d up on a popular forum about the game on social news and link-sharing site Reddit during the final countdown to the launch. But fans are complaining that the influx of Fallout 4 traffic is causing congestion on the Australian and New Zealand servers of popular VPN services.
One post on the Fallout 4 subreddit begged fellow players to disconnect from the VPN once they've unlocked the game "so that the VPNs aren't overloaded." And some VPN providers have publicly attributed slow downs or crashes to Fallout 4.
F-Secure's Freedome VPN, which was recommended by the subreddit's guide, struggled with the load.
"We are adding more server capacity so people can get their #fallout4 early," the service tweeted.
Another service, VyprVPN, tweeted that its servers in New Zealand and Australia had "hit capacity," along with a GIF of a Fallout 4 "HYPE-O-METER."
The review embargo for "Fallout 4" lifted Monday and so far the responses have been very positive. Bethesda didn't immediately respond to a request for comment about the gamers who turned to VPNs to access its game early.
["source-gadgets"]