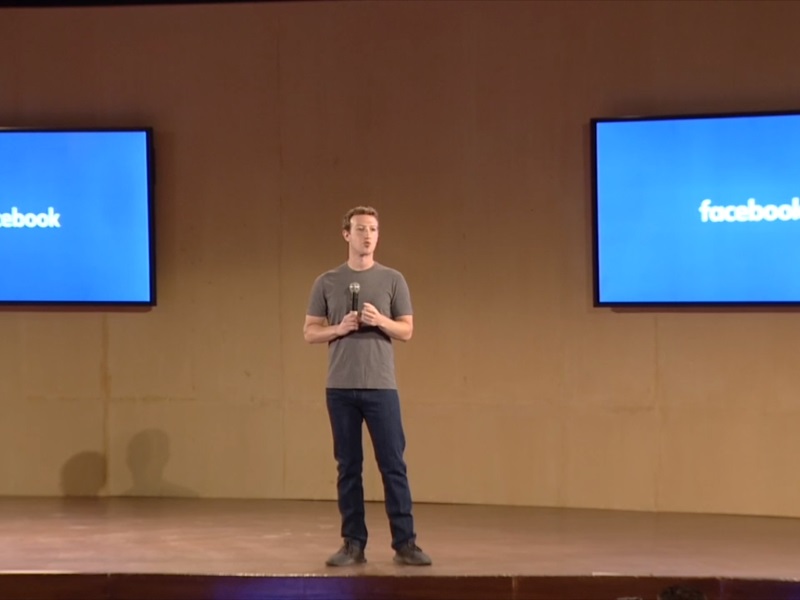 Keeping up with its promise to make Internet free for those who cannot afford it in India, social networking giant Facebook has chosen Reliance Communications Network to offer Free Basics – its free Internet sharing platform – now to everyone in the country.
"We just took another step towards connecting India. As of today, everyone in India nationwide can access free Internet services for health, education, jobs and communication through Internet.org's Free Basics app on the Reliance network," wrote Facebook CEO Mark Zuckerberg in a post on Monday.
In his post, Zuckerberg also said how Free Basics app has helped Ganesh Nimbalkar, a farmer in Maharashtra, not only double his crop yield but also get a better deal for them.
"Ganesh struggled with traditional farming methods in a region plagued by droughts, but last year he started using Free Basics – accessing services like AccuWeather, which helped him work better through the monsoon season, and Reuters Market Light, which helped him understand commodity prices and get a better deal for his crops," Zuckerberg wrote.
"By using Free Basics, Ganesh has doubled his crop yield, eradicated insect infestations and even invested in new crops and livestock," he further posted.
In February, the app was available in India for Reliance customers in six states – Tamil Nadu, Mahararashtra, Andhra Pradesh, Gujarat, Kerala, and Telangana.
However, with the recent announcement, Reliance customers all across the country will now have access to Free Basics.
Facebook rebranded Internet.org app – which it developed in conjunction with Reliance Communications – as "Free Basics by Facebook" in September this year.
"Today, nearly one billion people are currently without Internet access in India. Now with Internet.org'sFree Basics available to everyone in India, many more people like Ganesh and his wife Bharati will have access to the information and opportunity the Internet brings," the Facebook founder posted.
During his India visit in October, Zuckerberg has reinstated that the world cannot be connected without India.
"It is very important to connect people in India (one of the largest democracies) as it is central to our plans of connecting the next billion people and then the whole world," Zuckerberg had said at the townhall meeting held at the Indian Institute of Technology (IIT) Delhi.
"India is one of those countries which you cannot overlook if you want to connect the world," he added.
Asked about Net neutrality and Internet.org, Zuckerberg said the platform via its Free Basics platform aims to solve three problems of connecting to the Internet – availability, affordability and awareness.
He said that "Free Basics programme under the Internet.org initiative aims to connect the next billion people. It does not intend to harm anyone – neither the consumers nor the operators".
He reiterated India's importance as a market for Facebook and said that nearly 250 million of the targeted next billion will come from India.
"India is home to the third largest Internet user population (300 million) in the world, yet paradoxically, it also hosts the largest unconnected population (one billion) to the Internet," Zuckerberg said.
He highlighted that nearly 15 million people have access to Internet as a result of Facebook's efforts in 24 nations.
"Free Basics by Facebook" provides people with access to websites of useful services like news, employment, health, education and local information on their mobile phones for free in markets where Internet access may be less affordable.
["source-gadgets"]