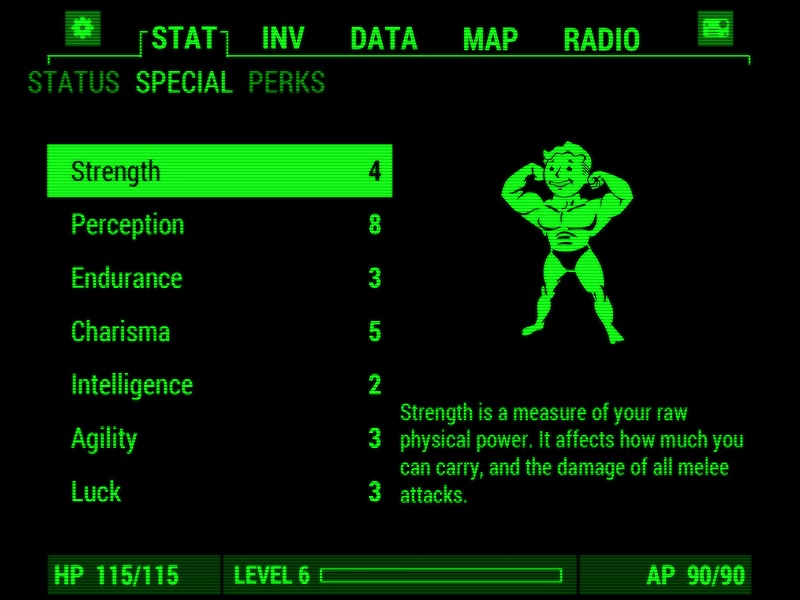 Soon after launching the Fallout C.H.A.T app in order to promote its upcoming Fallout 4 video game, Bethesda Softworks has launched the title's companion app – Fallout Pip-Boy. The app is available to download from Google Play, App Store, and Windows Store.
Fallout Pip-Boy app for now does nothing much as it has to be synced with the video game for its full potential. The app would let Fallout 4 gamers keep a check on statistics and inventory, monitor the map, listen to the radio, and play Atomic Command, a demo minigame as well. In the game, you have to aim and shoot at the air missiles from the ground and blast them before they hit the landmarks on the ground. Saving each landmark would give you more points.
The app is compatible with Android 4.0 Jelly Bean, iOS 6.0, and later OS versions. The app is available for Windows Phone devices as well. Since Fallout Pip-Boy features a mini game, it is a slightly heavy app. The app weighs 36MB for Android, 80.2MB for iOS and 34.8MB for Windows Phone handsets.
Last month it was reported that E-xpress had put the Fallout 4 Pip-Boy Edition up for pre-order in the Indian market. Available in limited quantities on Games The Shop – a chain of specialist game stores owned and run by E-xpress-users – the Fallout 4 Pip-Boy Edition can be pre-ordered at Rs. 12,999. In comparison, the standard edition of the game across all platforms is available for pre-order at Rs. 3,999.
["source-gadgets"]