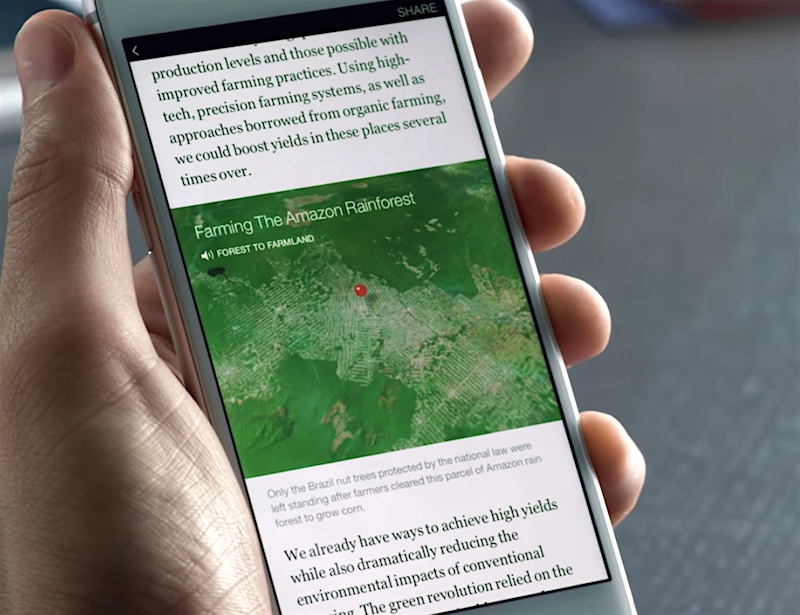 Two weeks after Facebook launched Instant Articles in India, the social juggernaut announced on Thursday that it is launching the media format to many more countries in Asia.
After the launch, Facebook's service is live in the following Asian nations: China, Hong Kong, India, Indonesia, Korea, Malaysia, Philippines, Singapore, Taiwan, Thailand, Vietnam. Some of the content partners include CCTVNEWS, SBS News, and Next Magazine Taiwan. The company said some partners including China Press, United Daily News Group will start publishing their articles soon. The company now has more than 50 media partners in Asia. As of Q3 2015, Facebook has over 500 million monthly active users in Asia.
"Expanding Instant Articles to Asia is a significant milestone for the product and for each of our early launch partners," said Andy Mitchell, Director of Global Media Partnerships, Facebook. "Instant Articles has been designed with extensive feedback from publishers, and we're excited to bring this collaboration to our publishing partners in Asia to help them distribute fast, interactive articles to their readers in the Facebook app."
(Also see: Facebook Could Be the Future of Publishing – and That's Not a Good Thing)
With Instant Articles, Facebook lets its partnered publishers publish their content directly on the social network. These stories, as Facebook notes, can load significantly faster — as they are hosted onFacebook — while retaining the look, the layout, and analytics mandated by the publisher. This also means that users don't have to leave the Facebook app to read an article. According to a research from earlier this year, more than 60 percent of users in the United States get their news from social media.
The social network also lets publishers show ads inside articles and let them have a full 100 percent of the revenue if they sell ads. The company takes 30 percent cut if it sells the ads for them using Facebook's ad networks.
Many have raised questioned about the openness and fairness in the way Instant Articles work. Facebook is not the only new news platform, do note. Apple News, which the Cupertino-based company launched earlier this year, offers a similar platform.
(Also see: Facebook Instant Articles and the Slow Death of an Open Web)
Instant Articles is available to all iPhone users. The company is testi
["source-gadgets"]