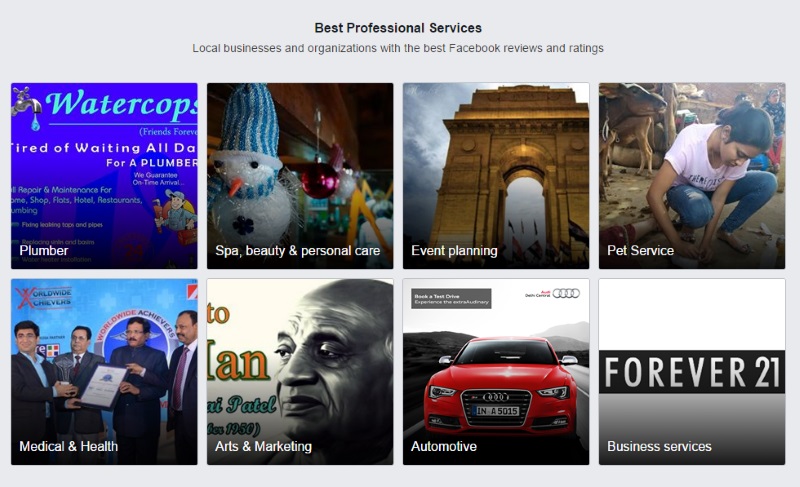 Facebook has quietly debuted a feature on its social networking site that helps users find local businesses based on customer reviews, bringing it in direct competition with similar services from Yelp and Angie's List.
The feature was first spotted by a tech blog. Facebook has not made a public announcement of the feature.
The webpage for the new feature, which reads "Find local businesses with the best Facebook reviews and ratings", can be accessed through the URL,www.facebook.com/services .
Facebook, which allows businesses to create pages on its site, has a section on such pages that enables users to post and read reviews.
Companies such as Yelp and Angie's List are known for similar services that allow users to find and rate restaurants and a variety of other businesses.
Facebook did not immediately respond to a request for comment.
Yelp was last in the news in November for winning the dismissal of a lawsuit by shareholders who claimed they were fraudulently misled about the authenticity and quality of its reviews, and whether Yelp manipulated those reviews to favour paying advertisers.
In a November 24 decision, US District Judge Jon Tigar in San Francisco said reasonable investors would understand that not all Yelp reviews are real, particularly given the company's admission that its technology to screen user-generated content for its website is not fool-proof.
The judge also found no showing of an intent to defraud, including over sales by Chief Executive Jeremy Stoppelman and other insiders of tens of millions of dollars in Yelp stock at allegedly inflated prices.
Edited by Gadgets 360 staff from original story by Reuters
["source-gadgets"]