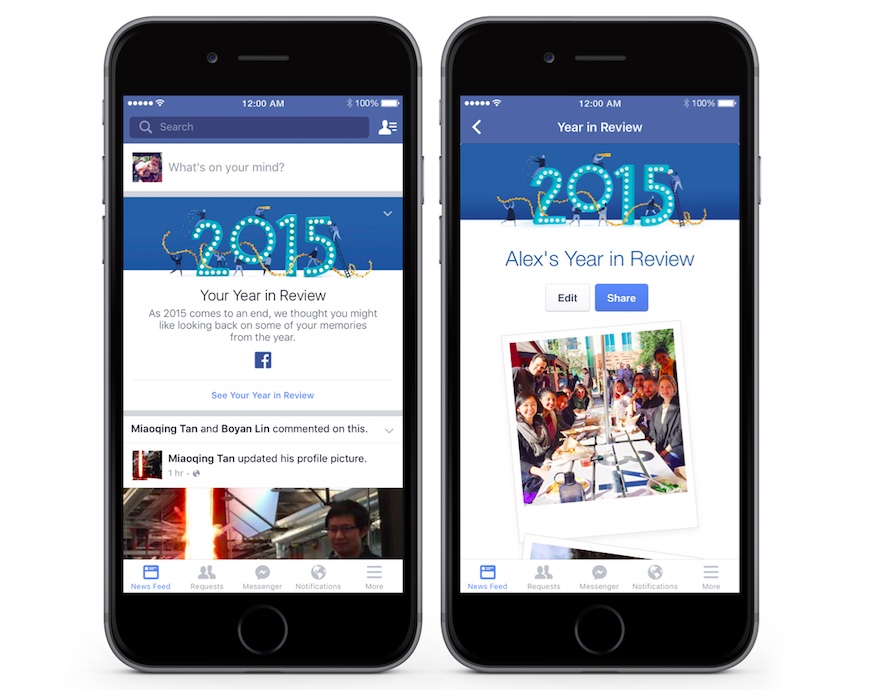 Facebook has released 2015's Year in Review, allowing users to take a look at the most memorable things they shared on the social network this year and giving them an option to share it with their friends. Unlike last year, however, the social juggernaut is weeding out bad memories from the options it shows users. The company started to roll out the 'Your Year In Review' feature on Wednesday.
In 2014, the company's algorithm failed to distinguish between good and bad memories, and picked up depressing photos from a user's timeline as well. The company said that it has taken better precautions this time, and "applied a unique set of filters" to prevent from such photos from popping-up. "We won't show you photos where memorialised accounts or exes are tagged, or photos with people you've blocked or added to your On This Day preferences." the company told TechCrunch.
In addition, the company assures that if the algorithm fails to detect a sad image, users will have the option to manually remove it from the list – which consists of 10 images shown vertically – before sharing it to their friends or public. Furthermore, users can, if they wish, choose photos they have been tagged to this year, even by filtered people while manually editing it.
Over the months, the company has taken several precautions to make sure sad images – such as images of your ex, or deceased family member or friend – don't show up in any of these "reviews". In October, it updated its "On This Day" tool to weed out sad images from getting picked up by Facebook. Last month, the company started to test a feature that would reduce the number of posts you see from your ex without unfriending or blocking them.
["source-gadgets"]