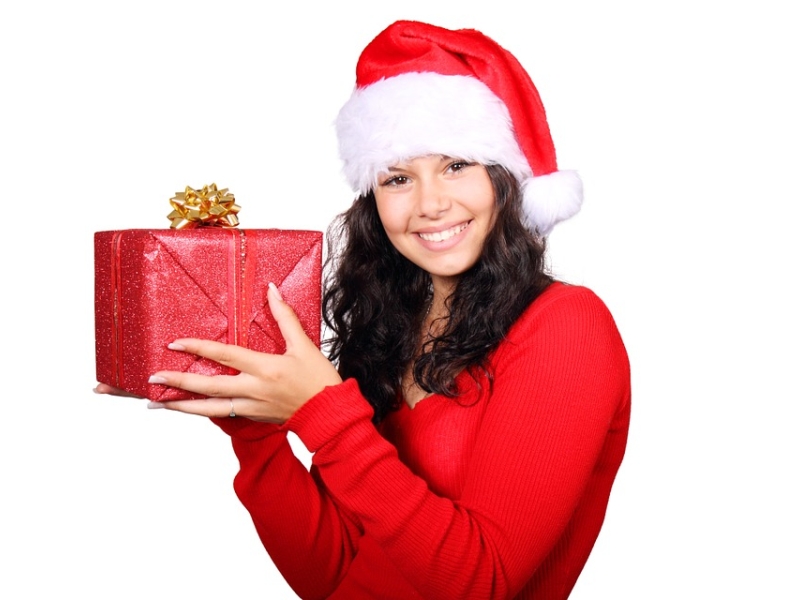 As Christmas draws nearer, you might have seen posts on Facebook or other social networks about gift exchanges and Secret Santas. That's a fun way to get some gifts and potentially even make better friends with people you might not know that well. But you might have also seen posts for a "secret sister gift exchange" doing the rounds, and promising you that you need to buy only one gift, and you will receive 36 in return.
Sounds too good to be true, right? Well, that's because it is – this is just another pyramid scheme, but for gifts, instead of money, which is a saving grace. The money you put into this isn't a very large amount, and if you're coming into the chain early enough, then you'll get a few good gifts, but that won't be the case for most.
The way it works is simple – you post on Facebook encouraging people to spend at least Rs. 600 on a gift, and then send the details to their inboxes. Then, you get a list of participants, and you have to send a gift to the person who is on top of the list. Next, remove that person from the list, add your own name to it, and send it to six more people.
The image below is a fairly typical example (personal details have been hidden):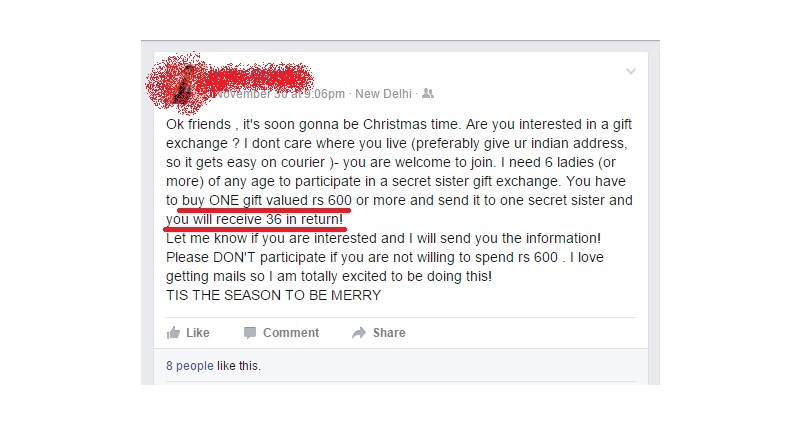 Of course, that's a pretty typical pyramid scheme, where the rewards keep flowing to the top of the pyramid. The closer you are to the top, the more presents you'll get, and once the scheme eventually fizzles out, the people coming in near the bottom get nothing at all. That's of course if you believe people will stick to their word and send gifts in the first place, which is unlikely to happen.
These kinds of schemes are helped along by social media because it's easy to quickly share a message and lists using these networks. That's exactly how games like Farmville and Mafia Wars grew initially. Still, the worst thing those games have ever done was wasted your time – schemes where you're handing over gifts seem less like minor annoyances, and not only should you stay aware of these kinds of scams, but you should also tell any friends who share this status, not to do so.
["source-gadgets"]