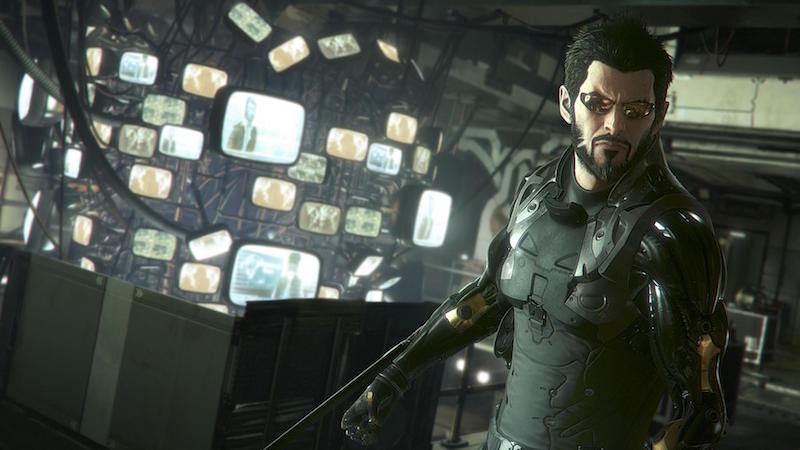 February 2016 was looking to be a hellish month for game makers and consumers alike. At one point in time we could expect Battleborn, Deus Ex: Mankind Divided, Far Cry Primal, Mirror's Edge Catalyst, XCOM 2, and Street Fighter V all in the same month. But with Battleborn and Mirror's Edge Catalyst being pushed to May, another game from the list has now been moved from the February release schedule, Deus Ex: Mankind Divided.
Though early impressions of the latest in the cyberpunk first-person shooter series have been promising, developer Eidos Montreal believes it needs more time to get the game to meet its "high standards". Head of Studio David Anfossi took to the Eidos Montreal website to explain the situation.
(Also see: Deus Ex's Gameplay Director on Managing Complexity and Player Choice)
"We're confident and proud of the game so far. However, as we are now playing through the game in full we can see that it will require more time in post-production for tuning, iterations, and refinement to meet our high standards," the post reads. "In order to achieve this, we need to move the release of the game to August 23rd, 2016."
Originally pegged for a February 23 release, a six month month window for "refinement" seems a bit much. However, given the growing perception that AAA games ship in an incomplete state due to poor consumer experiences with games like Assassin's Creed Unity, Driveclub, and Halo: The Master Chief Collection, one can't fault Eidos Montreal for trying to do justice to a series that's seen a resurgence thanks to 2010's superlative Deus Ex: Human Revolution.
(Also see: Deus Ex: Mankind Divided's Augment Your Pre-Order Program Cancelled)
Earlier in the year, we spoke to the Game Director of Deus Ex: Mankind Divided at Gamescom 2015 who discussed the game's finer points at length. Regardless of all the drama surrounding it, Deus Ex: Mankind Divided shaping out to be one of the more interesting games of 2016.
["source-gadgets"]