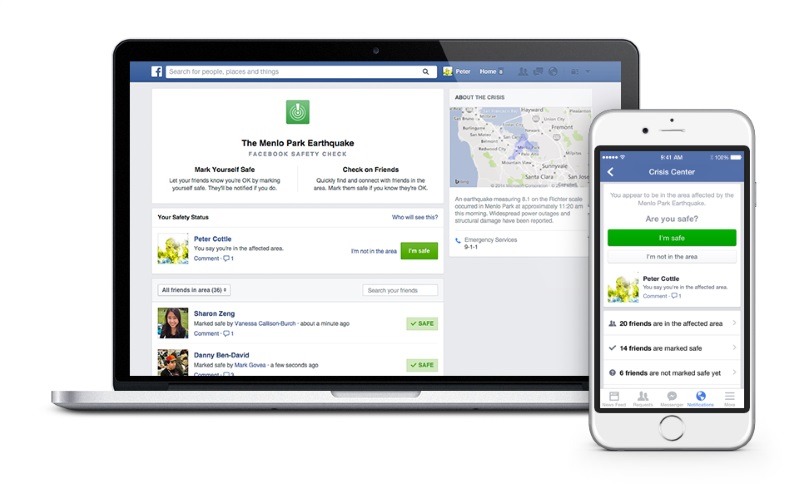 Facing criticism for activating its "Safety Check" feature in the wake of the Paris terror attack and not for other bombing incidents, Facebook has decided to use the tool more often in conflicts globally.
The social networking site activated the tool after terrorists struck in the capital of France, killing 129 people and injuring many.
The tool sends users in the affected area a note asking if they are safe.
When a user clicks "Yes, let my friends know," the tool then notifies their Facebook friends, CNET.com reported.
Facebook came under criticism when it did not activate the "Safety Check" feature for bombings in Beirut a day earlier, for which Islamic State claimed responsibility.
"You are right that there are many other important conflicts in the world," Zuckerberg wrote in a comment on Facebook.
"We care about all people equally, and we will work hard to help people suffering in as many of these situations as we can," he posted.
Over four million people have used the tool so far to mark themselves safe following the Paris attacks.
The "Safety Check" feature went for checks after an earthquake that caused a devastating tsunami and nuclear disaster in Japan in 2011.
The status tool has been activated a handful of times since its official launch in October 2014, including after the recent earthquakes in Afghanistan, Chile and Nepal.
According to Alex Schultz, Facebook's vice president of growth, the tool is not perfect for all disaster situations.
"In the case of natural disasters, we apply a set of criteria that includes the scope, scale and impact," Schultz wrote in a Facebook post.
According to Schultz, Facebook has learnt from the feedback it received following the Paris activation of Safety Check and will change its policy regarding when to activate the tool.
["source-gadgets"]