Home
>
Uncategorized
> Samsung Gear S2 Classic now officially has Platinum and 18K Rose Gold options
Samsung Gear S2 Classic now officially has Platinum and 18K Rose Gold options
At its CES event today, Samsung has announced a couple of already leaked new versions of its Gear S2 Classic smartwatch, which was initially made official back in September of last year.
One of the new variations is plated with 18K rose gold, while the other is plated with platinum. These will thus be the most exclusive iterations of Samsung's latest smartwatch, so don't expect them to retail for the same price as the normal version.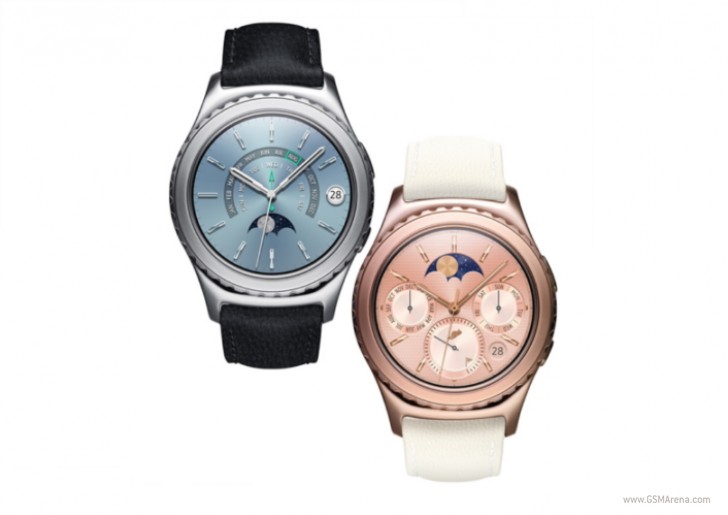 Both models will become available at some point in February, and the insides will remain the same as for the original Gear S2 Classic. The Rose Gold version will be paired with an Ivory genuine leather band, while the Platinum one will come with a black genuine leather band.
Some new watch faces will be on these wearables, including one featuring Peanuts characters, as well as others with artworks from Keith Haring, Jean-Michel Basquiat, Jeremyville, and Burton Morris. And through Samsung's new partnership with "exclusive designers" such as Colombo you'll also see new premium watch straps for the Gear S2.
["source-gsmarena"]
About The Author